VOX POPULI: the Olympics should replace the music of a disgraced composer with silence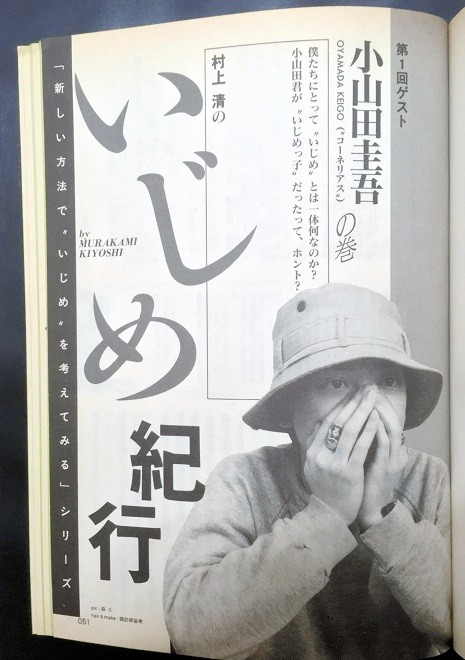 A conductor who was supposed to conduct a performance of Beethoven's "Pastoral" stepped out of the backstage onto the stage with a fierce scowl.
As he raised his wand, a member of the orchestra shouted, "No, Maestro, that's not it!
The conductor was apparently going to do Beethoven's Symphony No. 5 by mistake, according to an anecdote from "Ongakutte Nandarou? (What is music?) By composer Shinichiro Ikebe.
His demeanor and movements were so unexpected that anyone could have seen that something was wrong, Ikebe explained.
"No, you are not" is a review that Keigo Oyamada, 52, deserves.
Oyamada, a former composer of the opening ceremony of the Tokyo Olympics, had brutally tormented his classmates and people with disabilities when he was a schoolboy.
He bragged about it in a magazine interview in his twenties, and it came back to bite him.
He obviously had no qualms about taking on the Olympic and Paralympic projects, which is disgusting in itself. And the organizing committee apparently never thought to verify his past either.
But more seriously, the committee continued to justify his appointment, even after his serious conduct became public knowledge. This held up until, in the latest turn of events, Oyamada resigned on July 19, and the committee decided to remove his musical piece from the opening ceremony program.
The head of the committee explained that given the looming opening day, he thought it would be good to let Oyamada continue. "But we made a bad judgment," he admitted.
He may have thought in private that he had made a mistake in underestimating public opinion. But the committee's collective misstep has been to demean the Olympic spirit itself.
They have learned nothing from the mistakes made by Yoshiro Mori, the former head of the committee, who was forced to resign for his sexist blunders.
Oyamada is said to have composed a four-minute opening piece for the ceremony.
Instead of replacing it with something else, I suggest that the committee remain silent for the first four minutes to express remorse and apologies.
–L'Asahi Shimbun, July 21
* * *
Vox Populi, Vox Dei is a popular daily column that covers a wide range of topics including culture, the arts, and social trends and developments. Written by veteran writers from Asahi Shimbun, the column offers useful insights and insights into contemporary Japan and its culture.