The orchestra's season begins on Saturday | Local News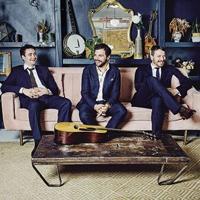 The Bay Area Concert Band kicks off at Mingus Park at noon on Saturday, July 16. Free
A community group has been part of the Coos Bay area since the days of Louis Simpson. The Bay Area Concert Band has opened every music festival on the Oregon Coast since the festival began in 1978! Be part of the summer tradition of music in the park. Join us for wonderful music performed by distinguished local musicians.
Stephen Simpkins is the current manager of the band, which consists of approximately 40 musicians from the Bay Area and surrounding areas, including Myrtle Point, Coquille and Bandon. The group is a nonprofit organization recognized by the State of Oregon and the IRS.
Some of the selections to play include: The Star Wars Epic Part Two, composed by John Williams; Music from Air Force One, composed by Jerry Goldsmith; Hollywood Moods, composed by Alfred Newman; Disney at the movies arranged by John Higgins; and Music for a Darkened Theater various themes by composer Danny Elfman.
Darrell Grant hosts an interactive jazz piano celebration at the Boat House Auditorium at the Oregon Institute of Marine Biology in Charleston at 2 p.m. on Sunday, July 17
Internationally acclaimed pianist, composer, educator and citizen activist Darrell Grant returns to the festival to deliver an afternoon of music and conversation with the community. Enjoy this special performance of the historic OIMB boathouse with its spectacular view of Coos Bay. Grant channels the power of music to uplift, unite and heal. In this rare solo concert, Grant conjures up piano giants Ahmad Jamal, Ramsey Lewis, Joe Sample and Herbie Hancock. He offers a program of original compositions and arrangements and celebrates the release of his new live recording: The New Black.
Many remember Darrell Grant's influential piano concert held in Elliott Forest in support of old growth habitat in 2017.
A classically trained pianist (BM Applied Piano, Eastman School of Music), with a master's degree in jazz studies (MM jazz performance, University of Miami), Grant is a full professor and associate director of the Portland State School of Music. University where he has been a professor since 1996.
$50 tickets include reception by Black Market Gourmet. Purchase of places limited early.
Artist Susan Chambers is providing "Tidal Rave of Rockfish" for the poster and event coverage for 2022. The artist will be signing posters at the Boathouse concert.
Susan Chambers, a self-taught watercolor artist who draws on her love for all things fish, shellfish and tidal pools to create colorful and whimsical creations, provides this explanation of her creation.
"This year's poster features some of the most beautiful and majestic rockfish on the west coast. Yes, they're known as "snapper" or "red snapper" on seafood menus. isn't a fish looking at you funny, with those big puffy eyes?). A flag rockfish, in its red and white stripes, would tell you that the "red snapper" is ignoring its calmer colored half.
A grass rockfish is appropriately colored in shades of green. But ask any angler what the colloquial name for yellowtail rockfish is and they'll tell you it's called a "greenie."
In this year's poster, Earl the Elephant Seal keeps the beat going with some loud screeches as the waves crash and the wind howls. A few dozen rockfish decide to come and listen to the pianist improvise after the wind has carried away her scores. It's stormy fun on the Oregon Coast! Even Tucker the tiger rockfish returns from his performance in the latest poster to join the event.
I've always believed that Oregon and the West Coast had some of the brightest fish, rivaling many tropical fish for color. We should be proud of our beautiful redfish!
In this year's poster you will find the following rockfish: Tiger, Shortbelly, Black, Blue, Grass, Quillback, Yellowtail, Blackgill, China, Chilipepper, Yelloweye, Copper, Flag, Rougheye and Shortraker Rockfish. That's just 16 of more than 60 species of west coast rockfish.
Hope you enjoy the rockfish celebrating 44 years of the Oregon Coast Music Festival!
Posters on sale at events for $25 each.
The Canada-based Slocan Ramblers perform at 7 Devils Pub at 7 p.m., Tuesday, July 19
The Slocan Ramblers (2020 IBMA Momentum Band of the Year Award winner and 2019 Juno nominee) are the Canadian bluegrass band to watch. Rooted in tradition, fearlessly creative, and blessed with a bold, dynamic sound, the Slocans have become a leader in today's acoustic music scene. With a reputation for high-energy shows, impeccable musicianship and an amazing ability to convert anyone within earshot into a lifelong fan.
A limited number of outdoor seats are available on a first-come, first-served basis. Doors will open at 5:30 p.m. and the show will begin at 7 p.m. A small but delicious food menu will be available as well as the complete drink menu of the 7 devils.