The orchestra presents its second concert of the year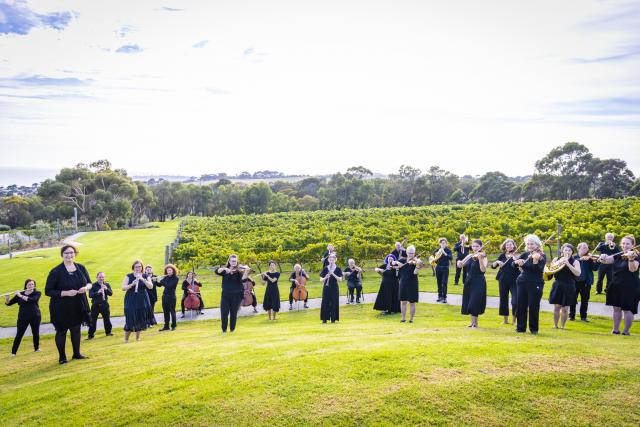 Orchestra Geelong have announced their second concert for 2022, "A Sweet Serenade".
Arranged by conductor Janice Wilding, the show includes a range of pieces by Sally Greenaway, Deborah Cheetham, Johann Bach, Frantz Schubert and Antonio Vivaldi.
"We are delighted to present a mosaic of musical delights to serenade our audience at this concert," said Ms. Wilding.
"The diversity of this program is sure to provide strengths for everyone."
Orchestra Geelong will also be the first to perform the Wadawurrung Acknowledgment of Country. 'Long time Living Here' was composed by Deborah Cheetham OAM and, together with the Melbourne Symphony Orchestra (MSO), was developed as a country musical recognition for Victoria's national languages. Orchestra Geelong has obtained permission from the Wadawurrung Traditional Owners Corporation to play the Wadawurrung Acknowledgment of Country 'Long Time Living Here' for its inaugural performance.
The language of this country recognition is provided by Wadawurrung woman Corrina Eccles through the Wadawurrung Aboriginal Corporation.
"Orchestra Geelong exists to bring music to our community," said orchestra chairman Dean Cronkwright.
"We are very proud to be able to share the country's Wadawurrung musical recognition with our community for the first time ever. We thank the traditional owners of Wadawurrung for giving us this opportunity.
Orchestra Geelong will perform with talented and accomplished soloists Maximillian Rudd on guitar and Edwina Sekine on violin.
Orchestra Geelong will perform "A Sweet Serenade" on Sunday August 14 at CA Love Hall, Geelong High School.
Details: trybooking.com/events/landing/899125