The family opera house visits Holbeck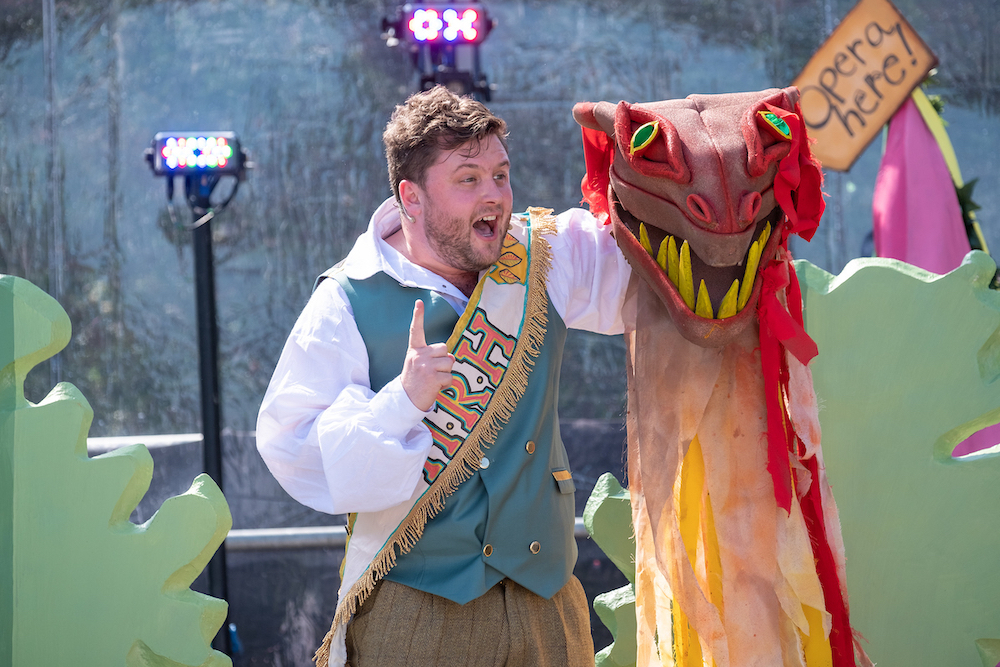 [ad_1]

Families are invited to sample opera for the first time this summer as Opera North hosts their Whistle Stop Opera: The Magic Flute tour, which kicks off in Holbeck.
Inspired by Mozart's last opera, The magic flute, this Whistle Stop version packs adventure, a thought-provoking message and enchanting music in a 35-minute show suitable for the whole family.
Through the story of Prince Tamino and his quest to win the hand of the beautiful Pamina, daughter of the Queen of the Night, he invites the public to embark on a magical journey, exploring in the process the issue of climate change. At first glance, everything looks fine in the kingdom, but birdcatcher Papageno has noticed that the birds are disappearing, and the animals no longer gather to hear Tamino's magic flute. Together, the two men and Pamina decide to find out why.
The fast-paced show was designed by John Savournin, who also directs the play. He is joined by three professional opera singers – soprano Emily Loftus, tenor Nicholas Watts and baritone Timothy Nelson – with accordionists MiloÅ¡ Milivojević and Djordge Gajic providing musical accompaniment.
Before leaving, the youngest theater-goers are invited to find out everything about Mozart's work. The magic flute, its characters and its plot, at Opera North Small music school, where there will also be details of how to make a paper bird that can be brought to the performance.
Jacqui Cameron, Director of Education, Opera North, said:
"Our Whistle Stop operas are a great way to experience opera for the first time. We wanted to create one inspired by The Magic Flute because its creative and imaginative story and exciting blend of magic and adventure offers a lot for everyone, regardless of age, to enjoy and enjoy. In this version we have introduced the topic of climate change because it is such a relevant topic today. We hope the show will entertain people and make them think. "
The production will be shown to a socially remote audience in indoor and outdoor settings across the north of England from The Holbeck club on Saturday (June 12, 2021) 3 p.m. – 4 p.m.. As with all sjhows hosted by Slung Low, tickets are chargeable: you can book here.
A show exclusively for refugees, those seeking refuge and other community groups will also take place outside the Opera North offices in Leeds to celebrate Refugee Week later this month.
Opera North's education program is supported by The Emerald Foundation, The Liz & Terry Bramall Foundation, The Whitaker Charitable Trust and Opera North Future Fund.
This article is based on a press release issued by Opera North
Photo: Richard Pinkstone in The Mini Magic Flute in 2018. Photo credit Mark McNulty
[ad_2]