Sony Classical extends its contract with the Vienna Philharmonic Orchestra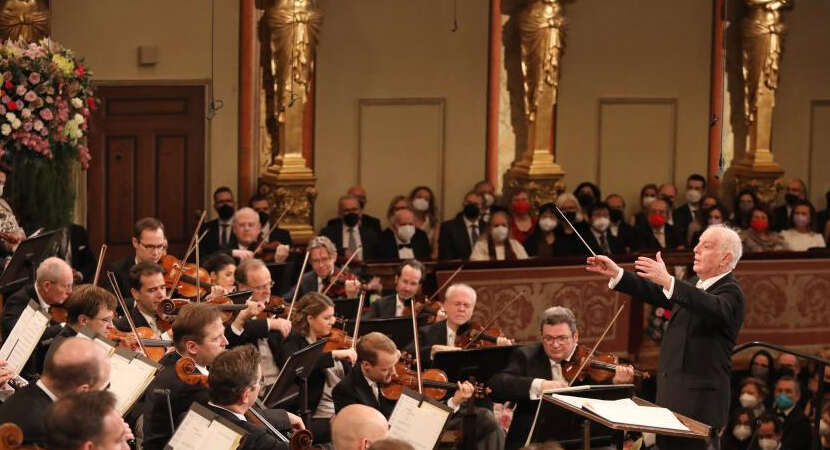 The collaboration between the Classic Sony record company and the Vienna Philharmonic Orchestra (ORF) was first extended in 2019.
With this further extension to their prestigious contract, Sony Classical will be able to release recordings from the Vienna Philharmonic Orchestra New Year's Concert 2022 worldwide.
Performed on New Year's Day, the famous annual concert was conducted by Daniel Barenboim for the third time. This year it took place in the Golden Hall of the Musikverein in Vienna and was broadcast internationally.
Recordings of the event will be available for purchase in a range of formats including Sony Classical Digital, CD, vinyl, DVD and Blu-ray.
Sony Classical will also release multi-format recordings of Annual Summer Night Concert of the Vienna Philharmonic Orchestra performed at Schonbrunn Palace gardens – a UNESCO World Heritage Site.
"We are very pleased that the cooperation with our long-standing partner Sony is continuing," said the chairman of the ORF board of directors, violinist Daniel Froschauer and general manager of the ORF and double bass player Michael Blader in the Press release.
"Particularly in these difficult times, it is of the utmost importance to have competent and reliable cooperation partners whose top priority is, like ours, musical excellence."
"The close partnership with the Vienna Philharmonic Orchestra, which has grown over the years, is a great honor for our label and the renewal of the contract for many more years is a wonderful confirmation of our fruitful cooperation," said declared By Hauber, president of Sony Classical.
"We look forward to fantastic productions and the opportunity to rise to the challenge of reaching an even wider audience in an ever-changing global media world," added Hauber.