Sistema Europe Youth Orchestra 2022 performs in Spain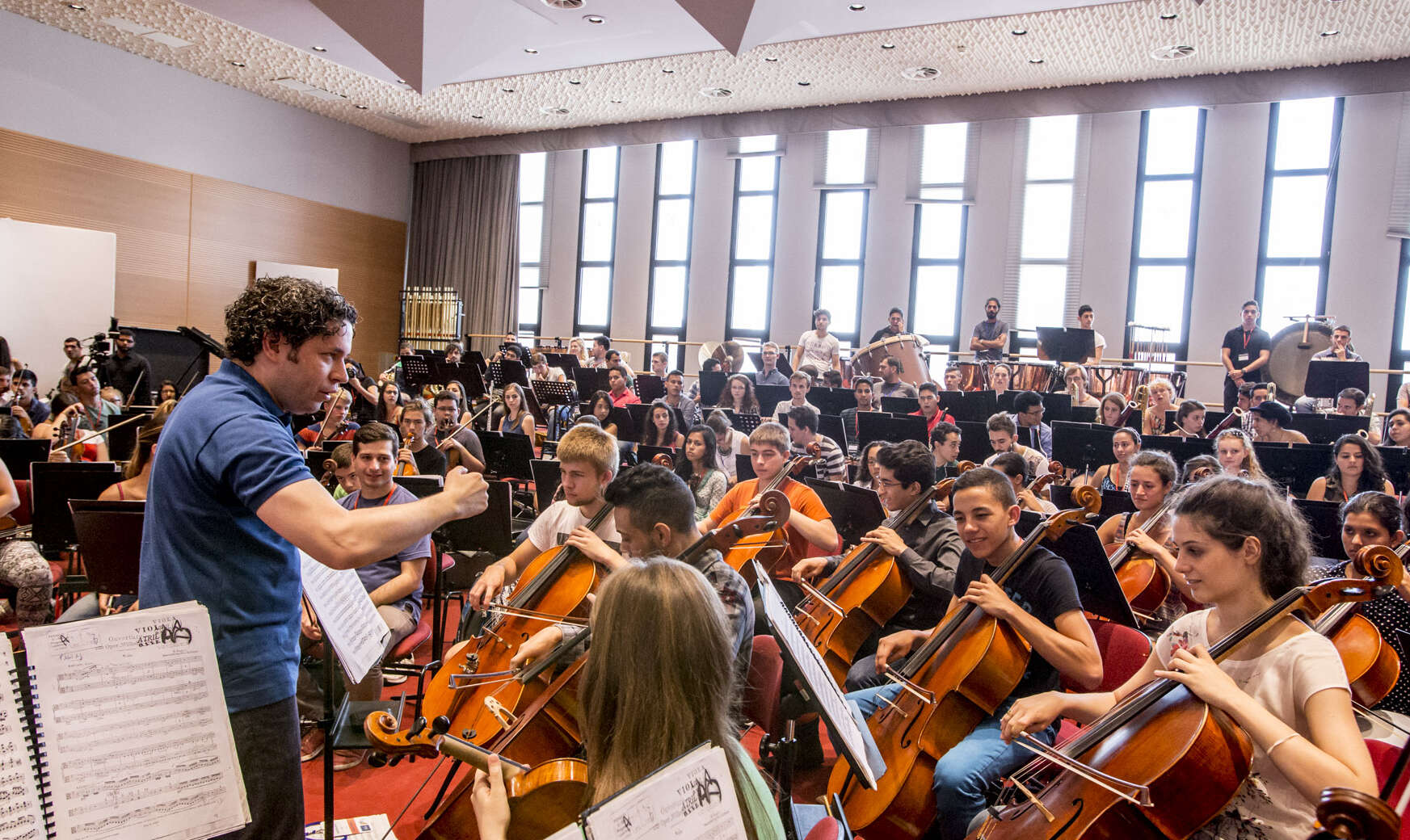 European system and Acción For La Música Foundation collaborated for the sixth edition of the Sistema Europe Youth Orchestra (SEYO) which was postponed from 2020 due to the COVID-19 pandemic. The SEYO residency will be held in Madrid, Spain, from July 5-14 this summer.
SEYO musicians will travel to Madrid Auditorio National de Musica and Colon Square show the transformative power of music and participate in rehearsals led by leading industry professionals. In addition, the intercultural exchange will be committed to promoting the United Nations Sustainable Development Goals.
Bringing together emerging musicians and teachers of European systemSEYO is inspired by the work of El System — a social inclusion and musical education project created by Jose Antonio Abreu in Venezuela almost 50 years ago.
The program is now included in over 70 countries around the world and has esteemed musicians and educators advocating its teachings, including the conductor Gustave Dudamel and violinist Nicholas Benedetti.
Since its creation in 2013, SEYO has performed at La Scala in Milan, in Birmingham symphony hallfrom London Royal Hall of Festivals, Grande Salle Pierre Boulez of the Philharmonie de Parisand recently at European Parliament and Rhine National Opera.
To conclude this summer's residency, more than 140 young musicians from 17 European countries aged between 12 and 20 will perform at the concert "SEYO 2022: We play to transform the world" on July 14.
This event will be led by renowned conductors Ron Davis Alvarez, Lara Diloy, Jose Angel Salazar-Marinand Jhoanna Sierralta in works by Bach, Sibelius, Holst and Mussorgsky.
The activities started on July 5 with discussions around music and the protection of cultural rights by experts alongside the High commission against child poverty government agency and social justice organizations Gabeiras Foundation and red social musicamong others.
"With the pandemic putting our lives on hold for more than two years, it is more than exciting to see the [SEYO] annual summer residence thriving again," said the president and founder of Sistema Europe, Marshal Marcus in the press release.
"We play to transform the world. Our common future is woven from our intertwined identities and aspirations for a better life," added the founder of Fundación Acción Social por la Música, Maria Guerrero. "A life in harmony with others and with our planet. This community of young musicians will also weave their melodies together to create beauty: a beauty that expresses their vision of a new world. The concert will be a transformative event that will cross the boundaries of simple pleasure to invite us to move forward together.
Tickets for the SEYO July 14 concert finale are available here. A video about the event and program can be viewed below.