Russian opera star gifts Pope Francis an album inspired by 'Fratelli Tutti'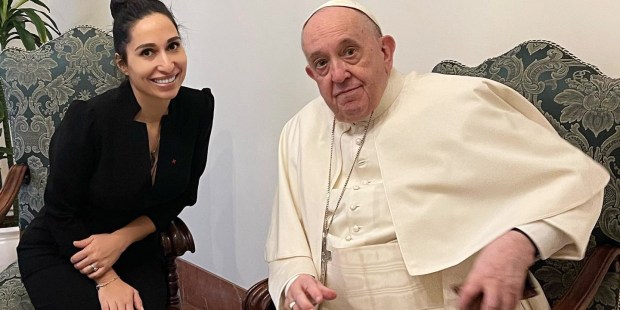 Pope Francis received a visit from one of his favorite opera singers to celebrate his 85th birthday. The pontiff had the pleasure of welcoming the famous Russian singer Svetlana Kasyan, who had just released an album based on Francis' third encyclical. "Fratelli Tutti."
Kasyan offered the album to Pope Francis during the January 11 meeting. The work is a compilation of opera arias in 14 languages ​​which aimed to promote global unity. In comments provided by Asia News, Kasyan said the pope was pleased with the musical gift:
"He talked about the new meeting he is preparing this year with the head of the Russian Orthodox Church, describing Catholics as friends of the Orthodox and of Russia, and admitted that he would like to go on pilgrimage to the country of Dostoyevsky, our classic writer, whom he considers a true theologian.
Yazidi Kurdish heritage
The report goes on to note that during the hour-long meeting, Pope Francis commended the singer for being a role model for Catholics in Russia. The Pope also commented on Kasyan's Yazidi Kurdish heritage, asking him to convey his greetings to all Kurds, Yazidis and Georgians living in Russia.. He then presented him with one of his own books, which he wrote:
"What beauty will save the world? Thank you very much, Leonid and Svetlana, for your mystical attitude, for 'making beauty', for making us understand that beauty leads us to God.'
Fratelli Tutti
The Scrapbook Fratelli Tutti is an eclectic compilation of arias and art songs from various cultures around the world. It weaves seamlessly between Western melodies and more Eastern styles, brimming with quarter tones. Among the 14 songs is one of Pope Francis' favorite songs, "La Cumparsita", one of the most recognizable tangos of all time..
In an interview with The European Times, Kasyan said of the album:
"This album is the story of my life. I was born in Georgia, then during the war we moved to Kazakhstan. I studied in Moscow, won a competition in China and China gave me an international career, 12 years of contracts in Italy, and so on… So that's what is behind the choice to have songs from many countries, in many languages. Then, my close relationship with Pope Francis has always been a blessing and he was always very kind to me.
Listen to the full album on Spotify.