Orillia teenager makes his way to the National Ballet of Canada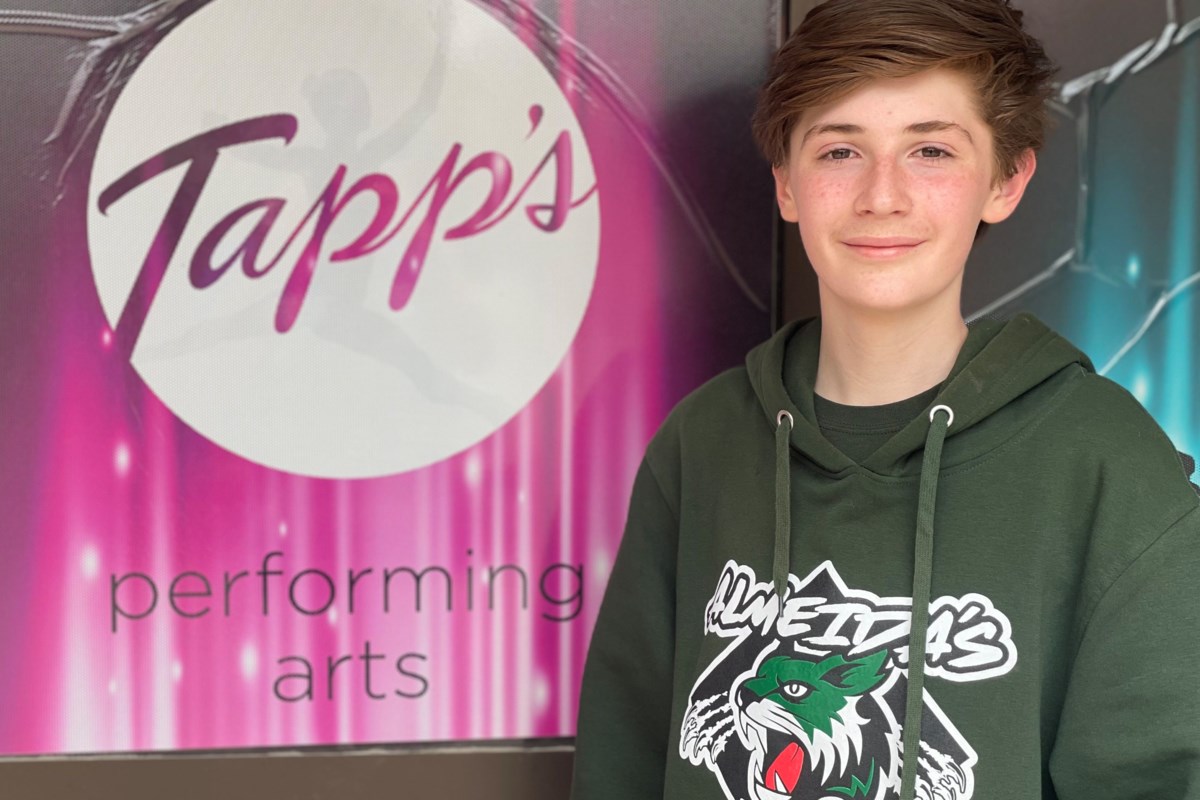 "It means a lot because I've spent countless hours training," said 13-year-old Kolton Ruyter.
An Orillia teenager is gearing up for a rare opportunity to perform with the National Ballet of Canada this summer.
Kolton Ruyter, 13, was invited to the National Ballet of Canada from July 5 to 29 after passing his first audition.
"It's quite important and special," Ruyter said. "It means a lot because I've spent countless hours training."
The Notre Dame Catholic School student started dancing when he was around five years old. His parents challenged him to try something new and he felt a connection to dance.
"I love the self-expression that comes through dance," Ruyter said. "I feel like dancing allows me to express myself."
Being a man in a female-dominated dance discipline hasn't been easy for Ruyter, who admits it comes with challenges.
"We don't have the same flexibility as a woman," he said. "I was lucky that all my classes went well and no one teased me for being a male dancer."
During his dance time, Ruyter felt supported by his peers and teachers at Tapp's Performing Arts.
"Ms. Andrea and Ms. Emily are my ballet teachers, and they were the ones who helped me with my National Ballet audition," he explained. "Ms. Emily stayed in the same room as me during the audition, which was pretty important to me.
Without the support and hours of dedication from his parents and teachers, Ruyter isn't convinced he could have made it this far. It's been a "real team effort" for Ruyter, who trains at Tapp's three days a week for two to three hours.
"I invested a lot in that," he said. "Having this opportunity is really amazing."
He says his passion for dancing can never be defused. He believes he can't and will never stop dancing.
"I love having the ability to learn what you can do and how you can do it," he said. "I love dancing through my heart and being able to express myself in a way that only I can relate to."
At the National Ballet, Ruyter hopes to gain flexibility and show the judges that he is better than they think. He also hopes to prove something to himself.
"I want to push myself to the next level," he said. "I think if I try hard enough I can get through to the next cup."
Beyond the National Ballet, Ruyter hopes to become a professional dancer and go to college for dance.
"I want to keep dancing the best I can," he said. "I really want to keep moving forward with this."
He encourages others his age to pursue their dreams and never be afraid to speak up.
"It's all in the heart," he said. "If you don't express yourself from the heart, then there is no expression."
Ruyter is talented and has a fantastic work ethic, according to his coach, Andrea Marcucci.
"His performance quality is what really makes him sing on stage," she said. "He creates a story with his movement and that's what sets him apart from other dancers."
She says Ruyter has the kind of talent that is unteachable.
"He can go all the way. He can do whatever he wants," she said. "He has the passion, the drive, the focus, the understanding of technique and artistry."
A bottle drive and silent auction are underway to help Ruyter cover expenses of more than $5,000 for his time at the National Ballet. Anyone who wants to help can call 705-331-2832 for more information.