opera star feels at home in Tucson's mariachi scene | Local news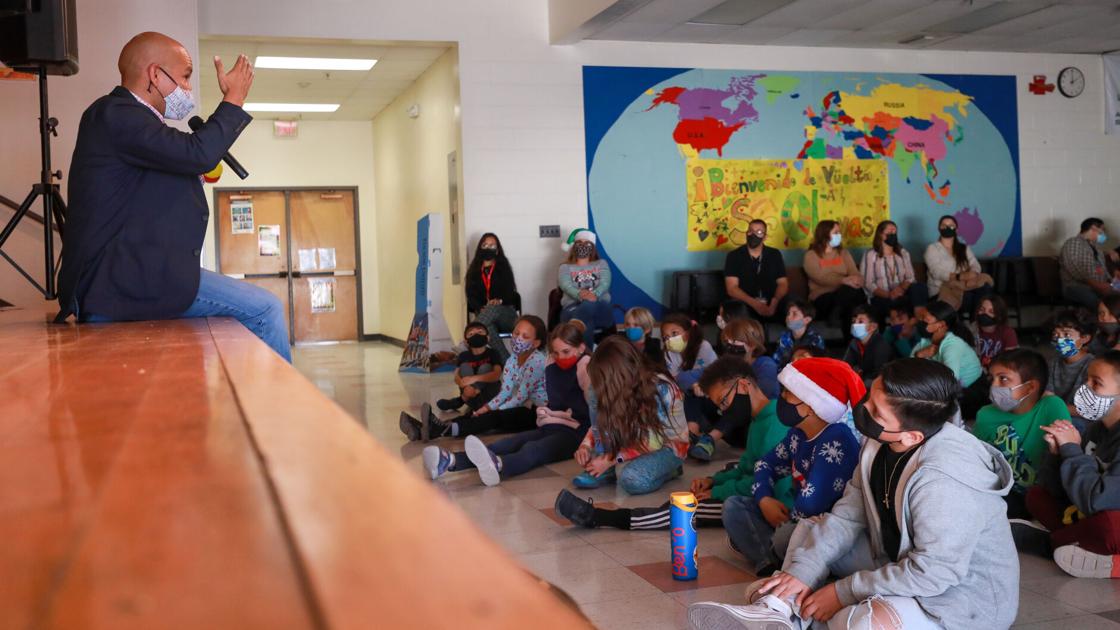 Before Arizona Opera opened its "El Milagro del Recuerdo" (Miracle of Remembrance) weekend, its star, Octavio Moreno, was hanging out with about 60 aspiring Tucson mariachi players on Thursday.
The Hermosillo native, who now lives in Tucson, was giving students of the Davis Bilingual Elementary School mariachi band, Las Aguilitas de Davis, a sort of pep talk and insight into the music that ultimately introduced Moreno to the opera.
"When I got into music, and whether or not it was with the intention of being a musician or not, I started taking lessons to sing old-fashioned mariachi … where the voice was. imperative, "said Moreno, a baritone who sings the lead role of Laurentino in the Arizona Opera performances on Saturday, December 11 and Sunday, December 12 at the Downtown Music and Art Temple.
Since moving to Tucson four years ago, Moreno has been involved in the city's mariachi music scene, including replacing Pueblo High School Mariachi frontman John Contreras for a month this fall.
"It was amazing," said Moreno, who also owns a studio where he teaches voice – one of his students from Tucson is competing in a national mariachi competition in Texas this month.
In "El Milagro" this weekend, Moreno will recreate the role he sang in the very first mariachi opera "Cruzar la Cara de la Luna", which the Arizona Opera presented in 2014. Moreno sang Laurentino de la opera premiere with Houston Grand Opera from 2010 to May 2019, including critically acclaimed performances in New York, Chicago, Ecuador and Paris.