Opera film review: Leonard Bernstein's "Candide" is a delicious film | Vermont Arts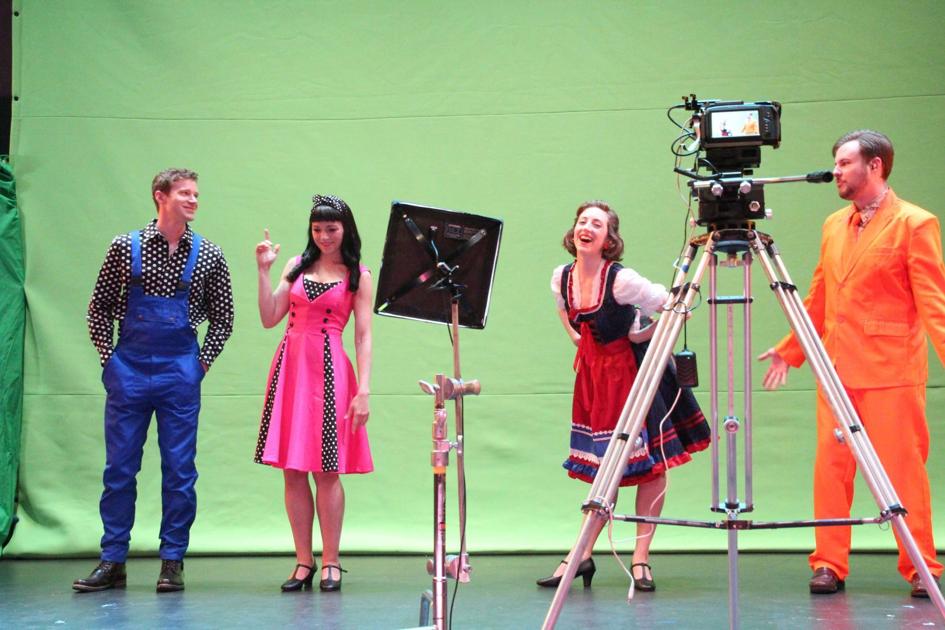 MIDDLEBURY – The Opera Company of Middlebury has entered the world of cinema – and with a glorious video production putting its own stamp on Leonard Bernstein's enigmatic masterpiece "Candide".
In addition to excellent soloists, orchestra, production values ​​and, of course, unique dramatic staging by Douglas Anderson, the production benefits from witty narration from former Governor Jim Douglas.
"Candide" by the Middlebury Opera Company is available online on the company's YouTube channel from June 15-30. Patrons will have access to the show for the duration of the race.
Very vaguely inspired by the comic satire of Voltaire's optimism, the innocent Candide goes through a series of improbable – even insane – misadventures in search of pure love with his beloved Cunegonde. But she turns out not so pure, spending time as a courtesan in Paris, guarded by a governor in South America, a prostitute in Venice – and yet her love for Candide never wavers.
This crazy tale does not pretend to be realistic, or even to the possible. What holds it together – beautifully – is Bernstein's brilliant music. It's genius.
When the planned production of the Opera Company of Middlebury became impossible last fall, Anderson, the artistic director, decided to take a huge risk, both artistically and financially. Artistically, the resulting feature film turns out to be an unquestionable success. Financially? We'll see.
Anderson's first challenge was to choose a version. There were many since the original Broadway production in 1956, each with a different group of librettists, but all with the same music by Bernstein. Anderson chose the 1989 Scottish Opera edition (heard on Bernstein's own recording in 1989), a concert version with narration, and illustrated it with almost comical madness – and really works, hilariously. to deeply touching. It is wonderfully entertaining.
The irresistible Candide of tenor Quinn Bernegger largely contributed to the dramatic success of the film. His light lyrical tenor and serious expressiveness resulted in a compelling and heartbreaking innocent vocals. It was contrasted by Cree Carrico's crafty Cunegonde, who handled her brilliant soprano from virginal to jaded heartbroken and humble.
The acting has benefited throughout the comedic sense of the singers. Baritone Joshua Jeremiah was a delightful Dr Pangloss who all looked to for answers. The Heather Jones mezzo-piano was a delicious mix of comic book and coloratura as the fickle Paquette. Baritone Blake Jennings was lyrical and questionable like his brother Maximilian.
Mezzo-soprano Tara Curtis was the most versatile as an old lady, who guided Cunegonde through much of the fun (and joined in as well). Tenor Joshua Collier (Artistic Director of Brandon's Barn Opera) shared his delightful comedic abilities with baritone Kian Freitas as different characters.
And then there was Governor Douglas. Its deliciously twisted narrative alone is worth the price of admission.
Conductor Michael Sakir led the singers and the excellent 30-member Vermont orchestra in a compelling, well-paced performance. The eight-part choir from across Vermont, conducted by Jeffrey Buettner, was particularly good. The whole production was musically a joy.
Anderson's directing and shooting have many similarities to Ingmar Bergman's version of a production from Mozart's "The Magic Flute". There is no attempt to obscure the theater, but it is often obscured by generous and sometimes surreal special effects that certainly add to the flavor. Tim Joy was responsible for the extremely efficient filming and editing.
Due to COVID-19 restrictions, production was created in layers. First of all, the orchestra recorded the score. This was followed by the choir adding its part while listening to the orchestra. Finally, the actors (with headphones) recorded their parts as they performed. The result was fairly consistent.
Mary Longey was the executive producer, making it all happen. Deborah Anderson was responsible for the delicious and expressive costumes. Neil Curtis designed the lighting, while Douglas Anderson was responsible for stage design.
Does the "Candide" of the Middlebury Opera have all the varnish of a commercial feature film? Nope. Is it absolutely wonderful? Yes!