Mumbai: Eight injured in BEST bus crash in Dadar; driver, serious driver | Bombay News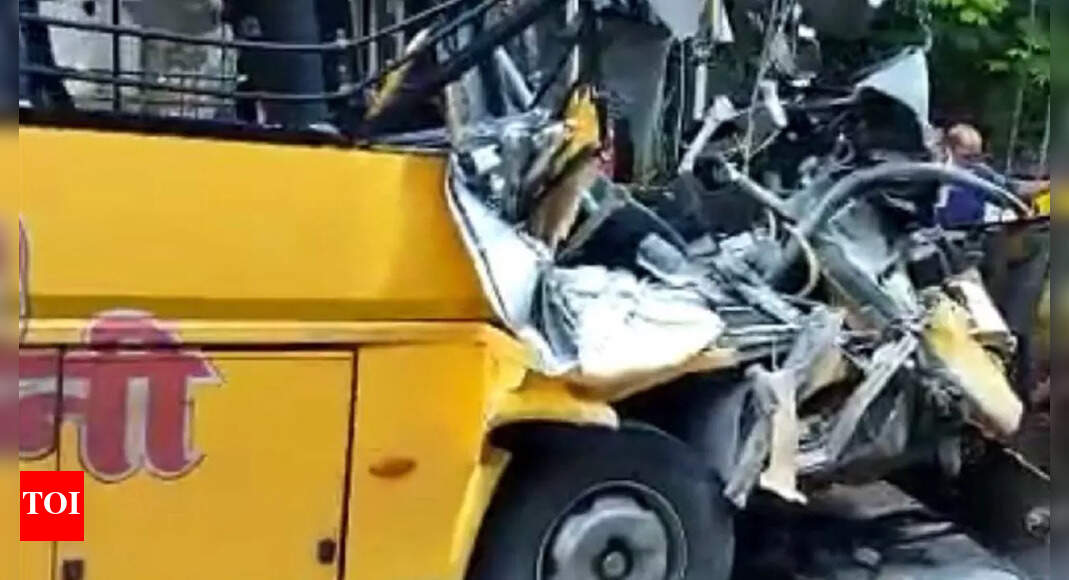 MUMBAI: Eight people, including the driver and driver of a BEST bus, were injured when the bus struck a dump truck from behind at Dadar TT on Wednesday morning.
The injured were transferred to Sion hospital for treatment, an official said.
The Tejaswini bus was carrying commuters on route number 22 from Marol to Pydhonie and the accident happened en route to Dadar.
Doctors at Sion Hospital said people were brought to the hospital with injuries of varying degrees.
Rajendra (53), Kashiram Dhuri (57), Tahir Hussain (52), Rupali Gaikwad (36), Sultan (50), Mansoor Ali (52), Shrawani Mhaske (16), Vaidhai Bamane (17) are among the injured.
Five of those admitted suffered serious injuries, while three had minor injuries.
Dean Dr Mohan Joshi said both the driver and the driver suffered serious injuries. "The driver of the vehicle suffered a liver injury. He had surgery," he said.
He added that the driver also had a fractured rib. A third person suffered a broken head and neck. "All are serious and admitted to the emergency room," Joshi said.
The others have minor injuries but have been hospitalized for observation. A doctor said almost all of them had frontal head and chest injuries. Doctors said they would be taken for tests and analyzes.
The front part of the bus was mutilated in the accident. He was brought to the workshop for repair.