More than 80 school groups, orchestras and choirs pay tribute to the victims of Oxford by playing combat songs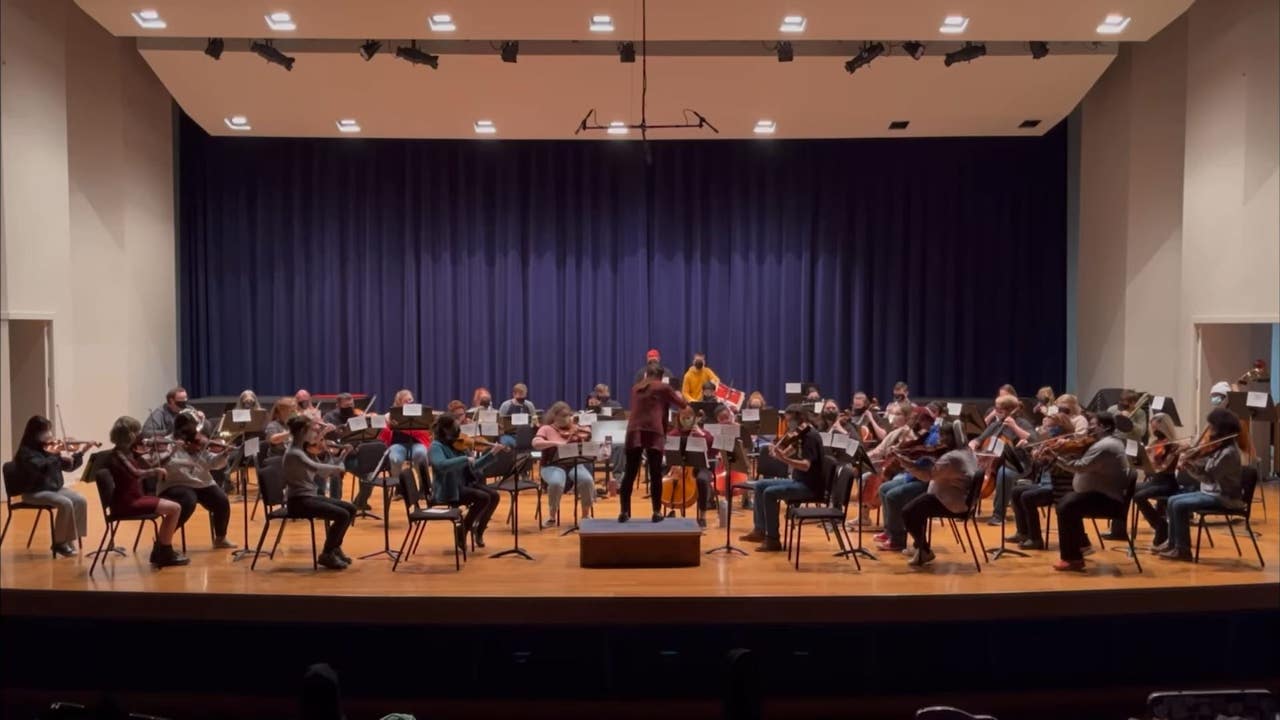 TOWNSHIP OF OXFORD, Michigan. – Some 80 groups, orchestras and choirs from a range of schools across the United States paid tribute to the victims of Oxford High School by performing the District Fight Song, an ode to the community that still deals with the aftermath of 'a deadly shootout.
The high school band director wrote the music for the fight song after being contacted by a band director who had hoped to honor the district.
Since then, schools in Michigan, New York, North Carolina, Kentucky and Pennsylvania have paid tribute with videos posted to social media over the past two weeks.
"I am moved every time I hear one," said group manager Jim Gibbons. "It's a very busy time in the band world as they work on their holiday gigs. But they took the time to learn our fight song and play it for us, as well as for their own communities. C it's just overwhelming for us. "
Somer Lach, a student at the school put together parts of the videos that were sent to the district to create a full Oxford fight song video.
"Many different bands, many different styles and many different places. All play the same piece of music. All have the same dynamism. All have the same fight. It doesn't matter where we are the kids in the band or how old we are. or how experienced we are, we can always come together to create something beautiful like this in times of need and tragedy, "Lach explained.
According to a district press release, the fight song was first written in 1944 by a student. This is an original sheet music and does not reflect any other varsity fight song
"The videos are so beautiful to watch," said Marissa Weller, conductor at Oxford High School. "All of these different bands, styles and places playing the same piece of music, joining our same fight, is extremely encouraging. It is a reminder that we can come together to create something beautiful in a time of need and need. tragedy."