Louisville Orchestra and FREE Public Library Team Up for Free Concert Series | Morning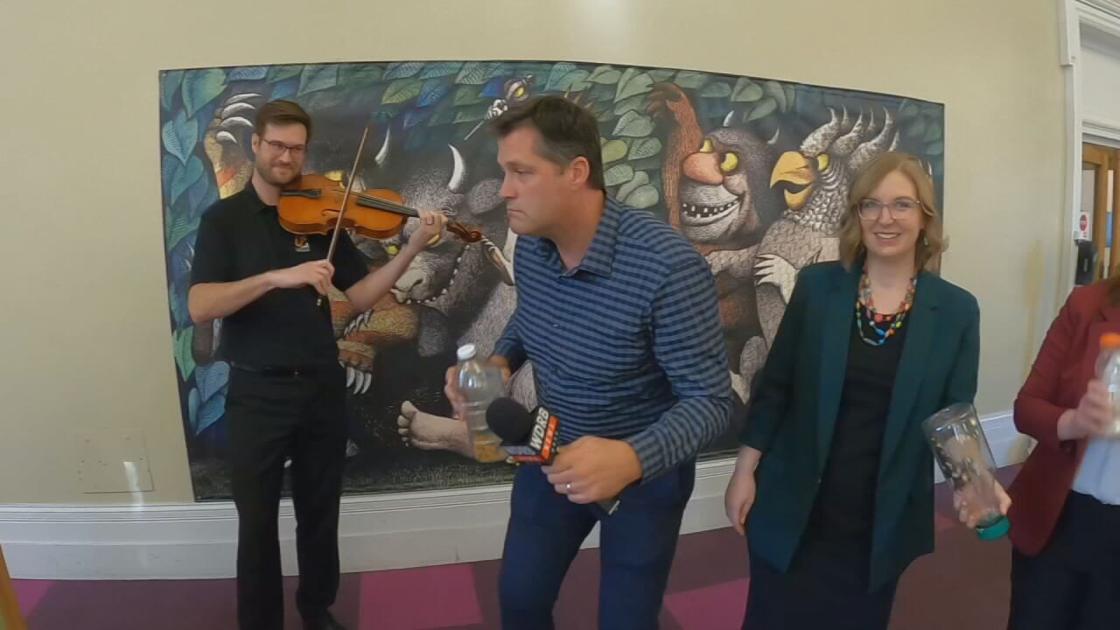 LOUISVILLE, Ky (WDRB) – A live music experience is coming to the FREE Louisville Public Library.
Keith Kaiser of WDRB learned how the Louisville Orchestra helps make this happen.
The Louisville Orchestra and the Louisville Free Public Library present a series of free concerts for young children and their families.
"Once Upon an Orchestra" combines musical creation and storytelling in a fun and engaging event.
Musicians from the Louisville Orchestra will perform in small ensembles telling stories and playing music that brings the tales to life.
These 30-minute interactive concerts are followed by a 30-minute activity in which children build a musical instrument from recycled materials to take home. Several different programs are available.
Performing in libraries, outside of traditional concert halls, allows the Louisville Orchestra to bring educational musical experiences to familiar neighborhood environments.
Recent research strengthens the understanding that children who participate in musical activities have accelerated brain development, especially in the areas of language acquisition and reading skills.
Performances are planned in the 17 libraries from November 2021 until April 2022.
No reservations are required to attend and all ages are welcome.
Current COVID protocols at the library require everyone to remain masked.
Click here for a list of programs and a schedule of performances.
Copyright 2021 WDRB Media. All rights reserved.