Knox-Galesburg Symphony Announces 70th Season, New Position, New Conductor and New Venue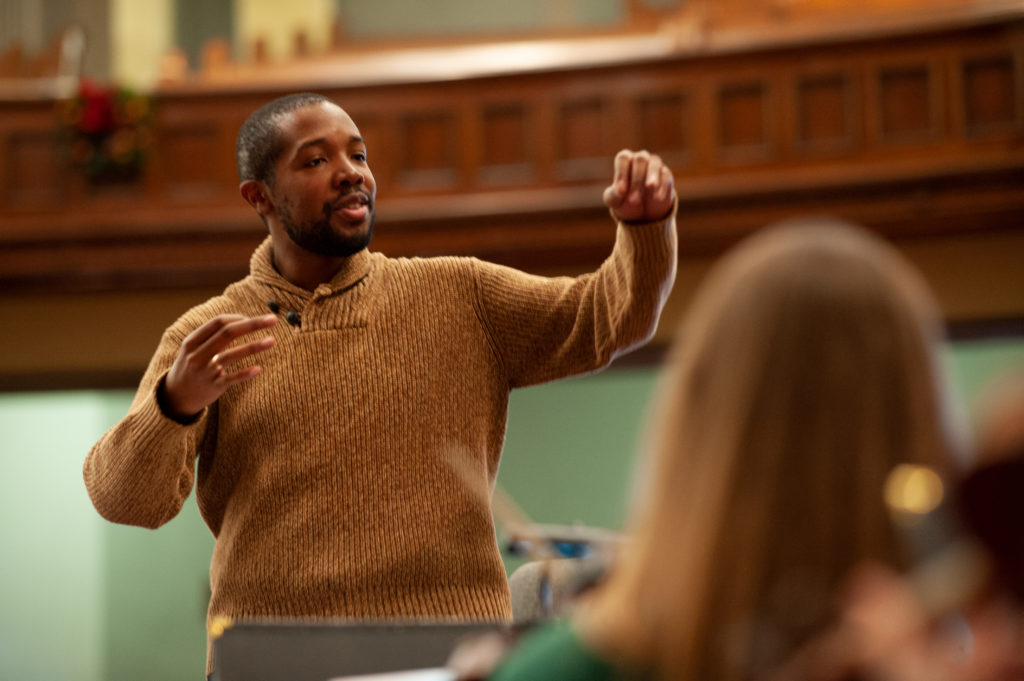 It has been two years since the Knox-Galesburg Symphony Orchestra has had a full season.
But they announced their 70th concert season this weekend which kicks off in October.
And with the new season brings a new conductor and new locations.
KGS says this season has been "reinvented" to try to reach more residents of Galesburg and surrounding communities.
They are moving their Masterworks Concerts to the brand new, state-of-the-art Hegg Performing Arts Center at Galesburg High School.
KGS Executive Director Lucas Wood said that "in addition to operational benefits, high school rehearsals and performances will provide many opportunities to connect with local students through internships with the orchestra."
Several "Pay What You Can" community concerts are also planned.
Kedrick Armstrong has been named Creative Partner and will also serve as Principal Conductor of the Symphony until June 2025.
Creative Partners is a new position created by the KGS Board, which will include conductors, composers and musicians.
They will help guide the artistic endeavors of the Galesburg Symphony Society.
Armstrong says he hopes to "provide oversight and continuity for all Galesburg Symphony Society programming that honors the past, present and future of the Galesburg community."
Concert season tickets will go on sale soon, and to stay up to date with announcements and other information, visit kgsymphony.org/contact us and subscribe to the Symphony mailing list.