Kishwaukee Symphony Orchestra welcomes violinist Esme Arias-Kim February 19 – Shaw Local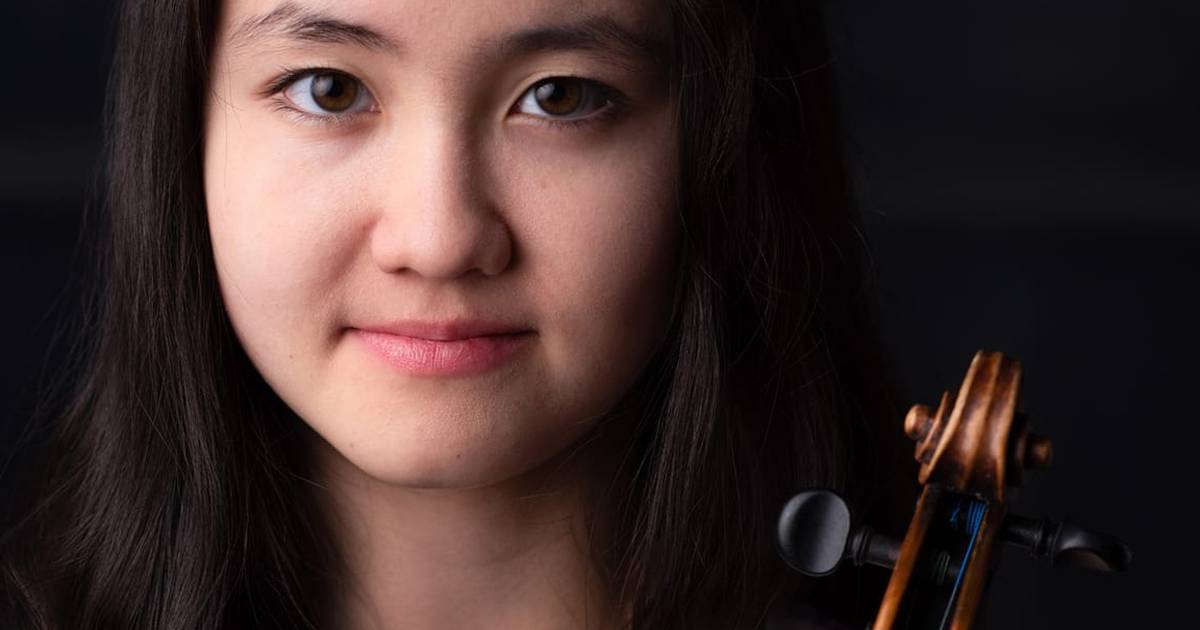 DeKALB — The Kishwaukee Symphony Orchestra will host the 2022 winner of the Arthur D. Montzka Young Artists Concerto Competition, violinist Esme Arias-Kim on February 19.
The orchestra, led by Music Director and Conductor Linc Smelser, will present the Arthur D. Montzka Memorial Concert, at 7:30 p.m. on Saturday, February 19 at the Boutell Memorial Concert Hall inside the Northern Illinois University Music Building. This concert is sponsored by the Mary E. Stevens Concert Trust and Annette and Jerry Johns, according to a press release.
There will be a free pre-concert lecture at 6:30 p.m. in the recital hall.
The evening program will feature Carnival Overture, Op. 92, by Antonin Dvoák, Violin Concerto in D major, op. 35 by Erich Wolfgang Korngold with Arias-Kim, and Symphony No. 9 in E flat major, op. 70 by Dmitri Shostakovich.
Arias-Kim, 16, is a merit scholar at the Academy of the Chicago Institute of Music, a training center for advanced pre-college students. She is studying the violin with Almita Vamos, according to the statement. She began her violin studies with Betty Haag-Kuhnke at the age of two and a half. Arias-Kim made his debut as a solo orchestra at the age of ten with the Oistrakh Symphony.
Tickets go on sale 30 minutes before each concert in the Boutell Memorial Concert Hall. All seats are general admission (no reserved seats). It is recommended to arrive early. Ticket prices are $18 for adults, $15 for seniors 62 and older, and students and children are free.
Visit kishorchestra.org/ticket-info for more information on buying tickets online. All attendees must follow NIU's mask requirements. Masks must be worn by all persons for the duration of their stay in the music building.
The next concert of the 45th season will be the Spring Pops Concert at 7:30 p.m. on Saturday, March 5. To learn more about the Kishwaukee Symphony Orchestra, visit kishorchestra.org, facebook.com/kishorchestra, or call 815-756-3728. Changes to concert programs, dates, times and locations will be posted on the KSO website and Facebook page.