Join Seacoast Orchestra | Boothbay Registry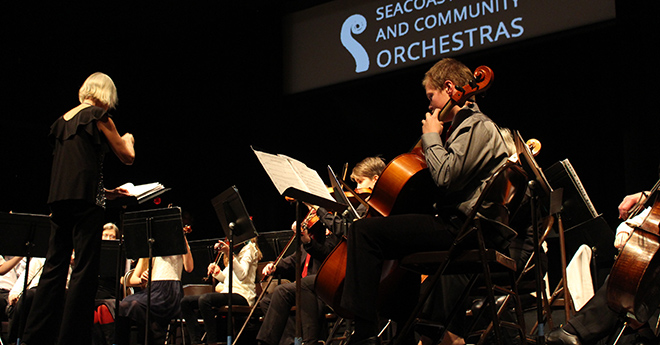 Seacoast Community Orchestras invites local string musicians of all ages and skill levels to join our community orchestra program for the 2021-2022 season. The first rehearsal will be on Tuesday, September 14 at the Great Salt Bay Community School, 559 Main Street, Damariscotta in the spacious and well ventilated cafeteria.
New players can play or sit with more than one group if they don't know where they belong. No audition is required! (Some players play in more than one group and no additional membership fees are required.)
Seacoast Orchestra rehearsals take place Tuesday afternoons at Great Salt Bay School – Prima at 3 a.m., Mezza at 3:45 a.m. and Avanzata at 4:45 a.m. The more advanced Mezza and Avanzata orchestras are conducted by Ferdinand Liva of the Daponte Quartet and the Primo Orchestra is conducted by Kaity Newell, director of the Great Salt Bay Community School Strings Program.
Groups and times may change after the first rehearsal depending on the number of participants.
We ask participants to wear masks in accordance with school policy.
Concerts are presented in the fall and spring and are always free to the public. For more information, please visit the website: www.seacoastorchestra.org