It's time to develop your team like an orchestra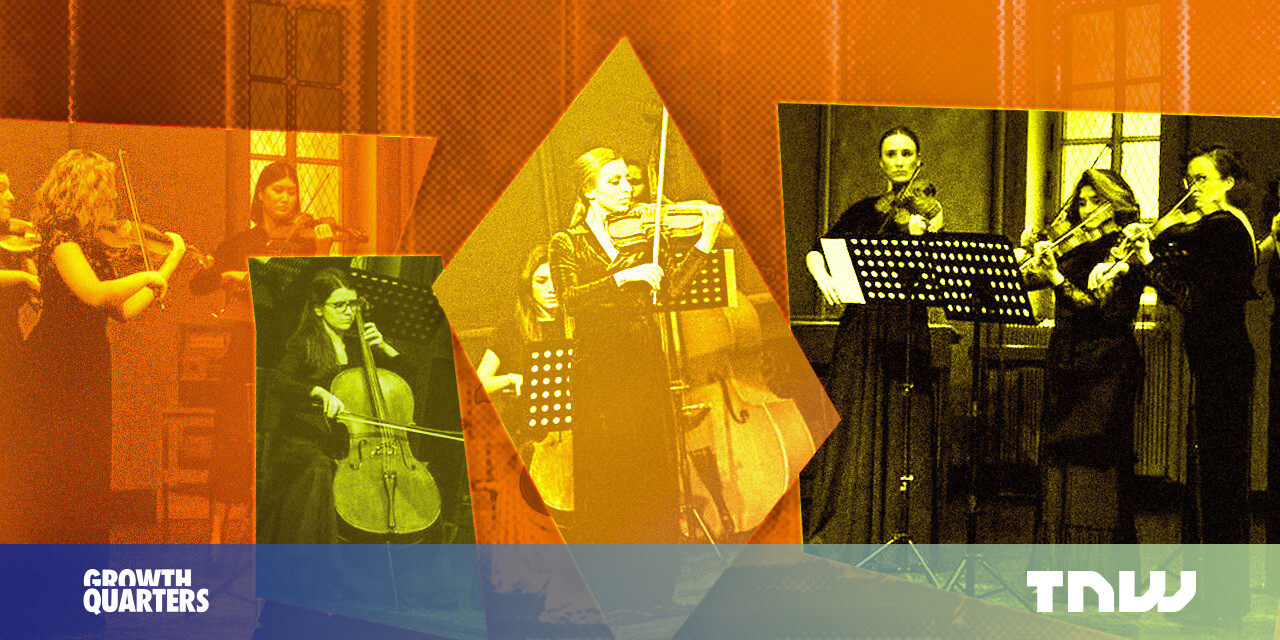 The quality of a product largely depends on the expertise and capabilities of the team behind it. As a musician, I have experienced this by playing in groups and with orchestras. Getting a great result for us took a full team effort, with a variety of experts bringing their own unique talents to the stage while understanding how their role fits into the whole.
As a product manager at Messenger, I realized there was a lot to learn from this approach. Whether it's a piece of music or a messaging platform, it all comes down to finding the right people and putting them in an environment where their expertise and creativity can flourish collaboratively. with each other, ultimately delivering the best possible end-user experience.
Here are three ways that team leaders can take advantage of this approach as they build their teams, resulting in breakthrough innovations and best-in-class products.
Have the right mix of skills
The beauty of an orchestral performance is hearing very different instruments come together to create a harmonious and complex piece of music. Whether you're performing in front of an audience, developing material, or creating a new user interface, building an effective team means thinking holistically.
If you were to hire only cellists for an orchestra, the resulting music would be limited to their specialized abilities. It would miss the rhythmic rhythm of the percussion section, the timbre of the brass section, and much more. Likewise, if you have a team of designers, your product might have a nice user interface but clunky features supporting it. Only when you have the right mix of skills, along with an open working environment, can all the necessary elements come together.
Also keep in mind that generalists can give your team more flexibility while specialists bring a high level of expertise in their field. When working on a project, having these generalists involved can help ensure that every part of a product gets the attention it needs throughout development. Any good team needs a mix of specialists and generalists to bring a variety of skills and perspectives to construction products.
When we are working, I like to tell my team to 'pay attention to the gap' which is the gap between what they do, whether it's engineering, design. or business strategy, and what their teammates are doing. This is where the real opportunity lies for teams to be creative, push boundaries and deliver innovations to users.
Don't be afraid to recruit outside the box
When you create an experience used by billions of people around the world, you not only need a team with deep expertise – like the specialists I mentioned above – but also diverse perspectives.
Often in the recruiting process it can be easy to get wrapped up in flashy, high-profile names – whether universities or former employers – or to show a preferably for those with traditional degrees in engineering or other STEM subjects. But you miss a lot by dismissing others whose path may be non-traditional.
I can speak from experience here: my formal education is in classical music, and I did not study STEM or design in school. It would have been easy for people to push me away and assume that I wasn't qualified for a career in tech. However, my background in music composition and years of playing an instrument helped me focus on long-term results and helped me develop my own leadership and problem-solving skills.
Now, as a Product Team Leader, I'm looking for qualities like resourcefulness, creativity, and other traits that don't necessarily jump out in the eye when reading a CV or browsing a profile. LinkedIn. I encourage all product managers to be more open-minded throughout the recruiting process. It is not because the profile of a candidate differs from the conventional profile that he is not qualified.
If you think of building your team more like an audition, valuing how a candidate can behave within the group versus preconceived ideas about what is needed to be successful, you will inevitably find talented individuals who will make your team stronger.
Focus on creating, not achieving
In a musical environment, you don't just choose what you want to play and go straight to the performance. It all depends on what goes into the preparation and development of that performance.
This is also true for product teams. Focusing exclusively on the bottom line robs your team of the fun of paying attention to detail. To prepare your team for success, allow them to focus on the flow of creating something exciting every step of the way.
For example, earlier this year when we unveiled Soundmojis, our team focused on creating fun and delicious sounds that could be used in a wide variety of contexts. In one case, our sound engineers even went to an organic farm in California to record real goats! By allowing my team to be creative and enjoy the Soundmoji development process, we were ultimately able to create experiences that are fun for our users as well.
This mindset will ensure that there is a premium on even the smallest components, ensuring the overall output has been carefully put together with an appreciation for detail.
Ultimately, whether you're preparing for a Beethoven performance or building a new product, the importance of building the team is paramount. My advice to leaders is to savor the creative process within your team, spend time cultivating intersections, keep an open mind, and when working with your colleagues, respect their perspective and expertise, even. if they are different from yours. When you do this, you will create a product that really sings.