Harth-Bedoya conducts the orchestra, the audience on a world tour | Music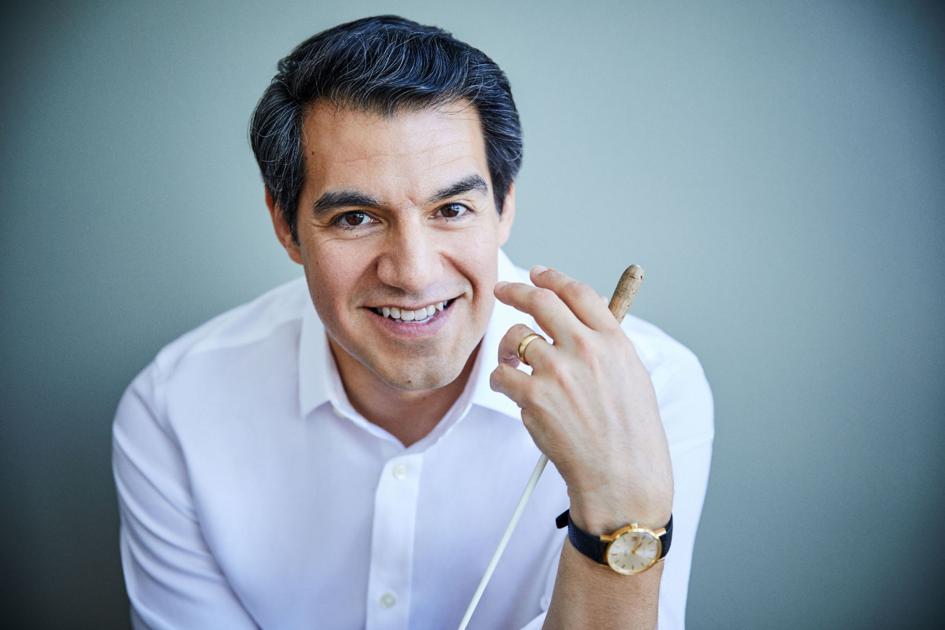 Closing the third week of its 2021 60th anniversary season, the Grand Teton Music Festival once again welcomes guest conductor Miguel Harth-Bedoya to lead the Festival Orchestra in an international program evoking Brazil, Italy and old Hungary, with a quintessentially charming work by Mozart, his Concerto for Flute and Harp in C major, with solos by members of our original orchestra, Angela Jones-Reus and Elisabeth Remy Johnson.
Tickets for the weekend's two concerts are sold out – the festival continues to operate within capacity limits prescribed by the health department – but orchestra-hungry music lovers can get on the waiting list for Friday or Saturday on GTMF.org.
The orchestral program opens with "Bonecos de Olinda" by Clarice Assad, a 2019 opening commissioned by the Boston Youth Philharmonic Symphony that evokes the carnival festivities.
"Although not in Rio," said Harth-Bedoya, which is where most imaginations go when they think of the pre-Lent Brazilian bacchanal. In Olinda, Brazil, in the northeastern state of Pernambuco, parades and celebrations feature life-size or larger puppets. "You will see them swaying their hips, a bit like drunk people. "
The short and "deftly light" work is full of the complex types of rhythms for which Brazilian music is known – rhythms from the unwritten folk tradition that were not always easily translated into Western notation.
"I'm from Peru," says the conductor, Brazil's neighboring country. … But that doesn't make me an expert, I have to study [Assad's music] as tough as Beethoven, Tchaikovsky or Ligeti.
Speaking of Tchaikovsky, the great Russian romantic "Italian Capriccio" closes the weekend programs with the composer's musical impressions of a visit to the Mediterranean country.
"It's the best he can do remembering the sounds," Harth-Bedoya said.
Kodaly's "Galanta Dances", on the other hand, evokes features of the composer's childhood home in what was once part of Hungary, but now part of Slovenia.
"I really like Kodaly," Harth-Bedoya said. "I just think his music means something to me," and, he added, that went along with the other geographically inspired pieces.
Mozart's Concerto for Flute and Harp, composed in Paris in 1778, does not evoke a specific place but has a strong sense of its time, the first classical period. The piece was commissioned by a French duke, a flautist, to perform with his daughter, a harpist and a Mozart composition student (but not very good, the professor once said).
Mozart adapted his concerto to the couple's skills, which were not negligible, although by today's standards they can be considered broadly adequate. Of course, the instruments they played on were very different from those that modern flautists and harpists use.
"The harp that Mozart would have composed for would have looked 'like today's instrument,' but it would have been smaller," said harpist Johnson, principal harpist of the Atlanta Symphony Orchestra in Jackson. Hole for its sixth Grand Teton Music Festival. . "There were the same pedals, but they wouldn't have moved in so many positions… that's why he wrote in C major. "
The flute, too, was a bit simpler, moving in the days of an instrument capable of playing in four tones to six tones.
"So it was very limited in a lot of things you could do," said Jones-Reus, a 15-year-old music festival veteran who is a professor of flute at the University of Georgia.
Nevertheless, declared the two soloists, the master composers delivered a typically masterful work, full of melody and very funny for the two instruments presented.
Some of the challenges of the piece, Jones-Reus said, include getting the two separate solo voices to work together.
"We play with instruments that speak differently," said Jones-Reus, who, like Johnson, has performed this concerto many times, but never together. "The harp is a plucked string instrument, with its own acoustic properties", while the flute is expressed in a different way, with insults and legato. "So in order for these two properties to meet, to play these brilliant passages together, you have to match the colors and the styles of articulation. "
Head over to GTMF.org to sign up for the ticket waiting list for this weekend's "Mozart and Tchaikovsky" program, and check out upcoming weekend orchestral parties and grab tickets while you visit. can. 
Contact Richard Anderson at 732-7078 or rich @ jhnewsandguide.com.