GSO: Music an experience shared between college friends, orchestra colleagues | Lifestyles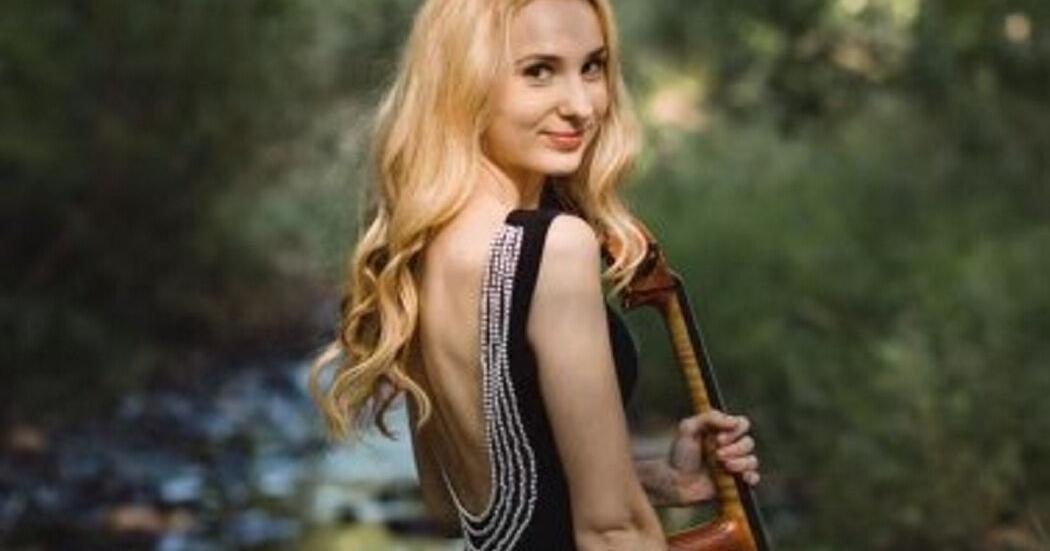 BATAVIA — Katrya Cichanowicz was principal cellist of the Genesee Symphony Orchestra for five seasons. On Sunday, at the last concert of the 75th anniversary season, she will be one of the star performers of Vivaldi's Concerto for two cellos in G minor.
She will be joined by S. Shade Zajac, the orchestra's musical director and a college friend. This will be Cichanowicz's first concerto in three or four years.
"I love this piece. I'm very excited that he suggested we do it again," she said.
Zajac and Cichanowicz performed this piece together when they were in college.
"So it's almost like a time capsule because it's followed me through my career as a cellist, and I can look back in the music at the marks I made when I was there. 'university," she continued. "Then I played there again as a masters student, so I can see that growth. I love that we could have that full circle moment, Shade and I, where we first played that as as undergrads and now we're playing it again as pros. We're both in the fields we dreamed of being in.
Cichanowicz and Zajac were classmates at Nazareth College. She said that one day he sent her an e-mail explaining that he was applying for a job as a conductor – it was with G.S.O. – and asked Cichanowicz to play in the orchestra for the 'hearing. When Zajac was hired, Cichanowicz not only agreed to stay, but to be the senior chairman.
Besides the GSO, Cichanowicz has performed with the Greater Rochester Women's Philharmonic, Nazareth College Symphony Orchestra, Center Stage Pops Orchestra, and in side-by-side community concerts with the Rochester Philharmonic Orchestra.
Cichanowicz loves the repertoire and the big, full sound that comes with playing in an orchestra.
"I love that you can share your experiences with a group of people because solo experiences can be a lot of pressure with them," she said. "I love that you can fully throw yourself into the music without that pressure of feeling it all solely on your shoulders as a soloist."
Cichanowicz was raised in a musical family. She said she grew up with parents who both took music lessons when they were younger. His grandmother was an usher for the Rochester Philharmonic Orchestra, and Cichanowicz grew up going to these concerts on a weekly basis.
"It was a family expectation that we get involved in music because of all the benefits that come from teaching music," she said. "I started piano when I was five, and in fourth grade at my public school, I started cello. It's just stuck with me ever since.
Cichanowicz, a music teacher at East Irondequoit Middle School, can play all instruments but performs on cello and bass.
"I knew I wanted to be a teacher, it was always a no-brainer, but I actually started out studying math because I loved math," she said.
However, when Cichanowicz took an elementary math class — teaching students how to do the math that elementary schools use — she didn't like it. Cichanowicz said she couldn't understand the new way of teaching math, and she didn't think she could.
"I always like to tell my students when they complain about math, 'Hey, hey, you can't complain in front of me. I started out as a math teacher. That's what I wanted to be,' she said. "They were completely shocked. I think they look at their teachers and see them in isolation. It's the only subject you like.
Either way, Cichanowicz said she's always wanted to teach since first grade. She can't pinpoint the exact reason, but knew her parents sent Cichanowicz and her sister to preschool at the Rochester Museum of Science Center because they wanted to create a loving learning base. The Rochester Museum of Science Center Preschool did.
"I almost think it started in kindergarten. I always loved school and loved learning and exploring," Cichanowicz said. "I think it's because I had a really positive experience with the school. I think that's what made me want to become a teacher.
As for why Cichanowicz loves the cello, she said she loves the versatility of the sound. Cichanowicz said she's always been drawn to a deeper, richer sound.
"Every time I train, within about 30 seconds I find my dog ​​showing up at the door. She ends up sitting right next to me," she said. other end of the house, and she'll hear the cello and suddenly this Great Dane will appear in the window."
Cichanowicz said his best friendships were the result of music. She said she always loves when you perform songs and it gives you goosebumps – it's a special moment.
"Music has so many benefits, and I just hope that as many kids as possible have the opportunity to be exposed to music as they grow up," Cichanowicz said. "Whether they play there or attend concerts. Any kind of sensitization that can happen.
WHAT: Genesee Symphony Orchestra, in concert.
WHERE: Genesee Community College, 1 College Rd., Batavia.
WHEN: 4 p.m. Sunday. A pre-concert talk begins at 3:20 p.m.
TICKETS: $15 for adults, $10 for seniors, free for students with ID. Available at YNGODESS, 73 Main St., Batavia; Holland Land Office Museum, 131 West Main St., Batavia; any member of the G.S.O. Board of Directors; at the door and online at www.geneseesymphony.com.
NOTES: G.S.O. will announce the winner of its Young Artist competition at Sunday's concert.