Former conductor John Cowan released a memoir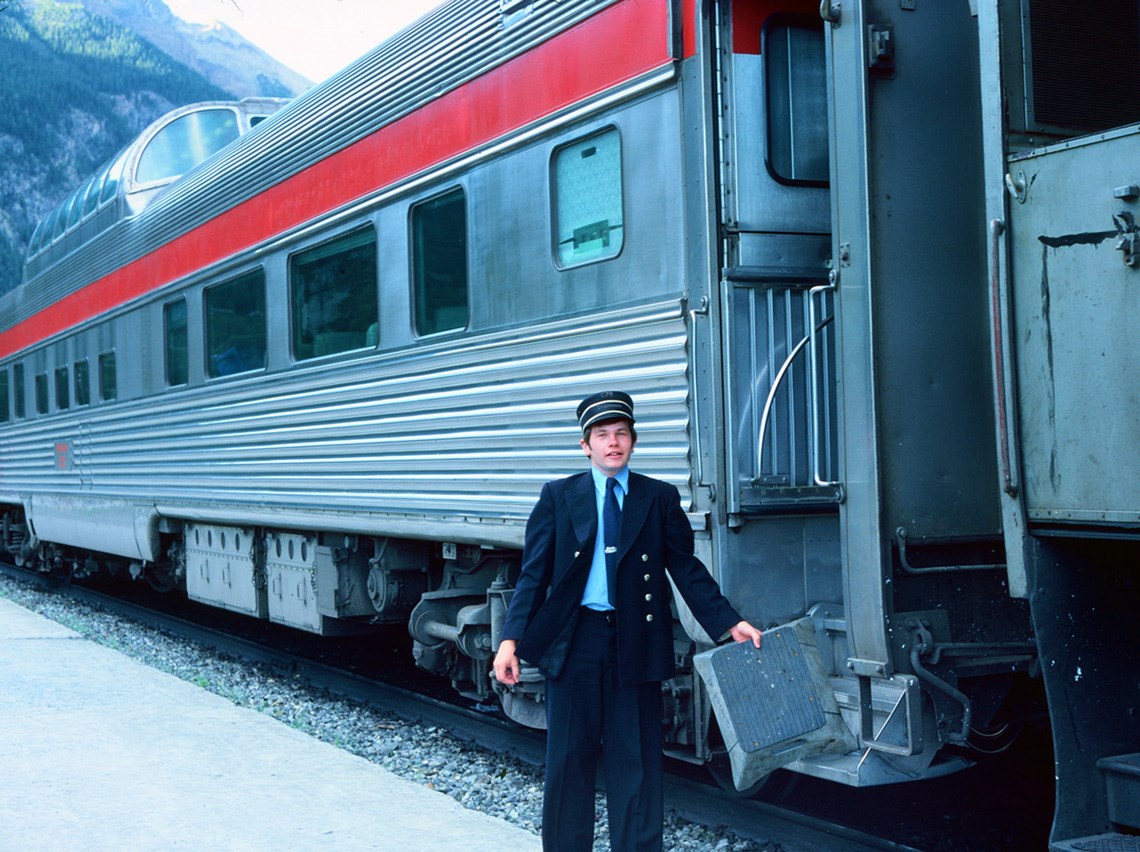 A former conductor who worked at the CP Rail yard in Port Coquitlam has collected photos and stories from his 35-year career on freight and passenger trains in a new book.
John Cowan saw Canada like few others take the opportunity to experience it.
Now the former conductor, who spent several years at the Port Coquitlam yard, shares some of the photos he took along the way.
Canadian Pacific Trackside 1977-2012 with conductor John Cowan is a richly illustrated memoir of a railwayman whose childhood enthusiasm for trains never derailed, even as steam locomotives were put on the back burner, passenger service languished and freight crews dwindled.
All 250 color photos in the book – slated for release in April 2022 – were taken by Cowan, who packed his camera and film for trackside rides as his trains meandered through the Rockies, rode up to ski resorts in the Laurentians, signposted through valleys or wandered from factory to factory in the Fraser Valley to collect boxcars for delivery to the PoCo yard where they would be hitched to much longer freight trains to be delivered to larger factories or ports in the east.
Cowan, who now lives in Maple Ridge, said he never lost his appreciation for the uniqueness of his position, whether it was getting into the van of a long freight train passing through Revelstoke, chat with guests on the famous Canadian Pacific Railway's dome car or check tickets. aboard the West Coast Express commuter train where he spent the twilight years of his career.
"I really loved my job," he said. "It's just a great experience."
Cowan said his affection for trains started as a child in Ontario, where his father took him on steam train tours. He began to frequent the Peterborough and Port Hope marshalling yards to watch and greet the passing large locomotives.
Sometimes the engineers would even invite him to get into the cabin for a short ride.
"It was a different time then," Cowan said. "They gave me a whole new perspective on life on the railroad."
In 1977, he got a job at the CP rail yard in Smith Falls, Ont., Where he assembled freight cars into trains, keeping an eye on things from the caboose.
From there, he traveled to Montreal to work on the trains delivering skiers to resorts in the Laurentians, and eventually to Revelstoke, where he became a conductor.
Cowan worked on the old Kettle Valley Railway in the Okanagan and on the Royal Hudson steam locomotive while touring to promote tourism. He walked up and down the rails on Vancouver Island. He met celebrities like Queen Beatrix of the Netherlands and Michael Gross – the father of the Family Ties TV show – while working on passenger lines through the Rockies.
He said he enjoyed meeting people from all over the world the most. But sometimes there were adventures.
Like the time he and the driver of his passenger train that had just left Golden gathered a group of volunteer passengers to help move a giant boulder that had tumbled down the walls of Kicking Horse Canyon and onto the tracks, blocking their way.
Cowan, who began digitizing his thousands of slides a few years ago so that he could share them on rail-loving Facebook groups, said there is a common thread running through all of his photos and memories – the giant, powerful trains' innate ability to connect with people as they pass.
"People are greeting you like crazy," he said. "They would never do that if you were in a car or on a Greyhound bus. Trains help people become more human.
Cowan's book can be viewed and ordered on Morning Sun Books.