Flash strike by 1K drivers hits city bus service; Advice from NMC to the agency | Nagpur News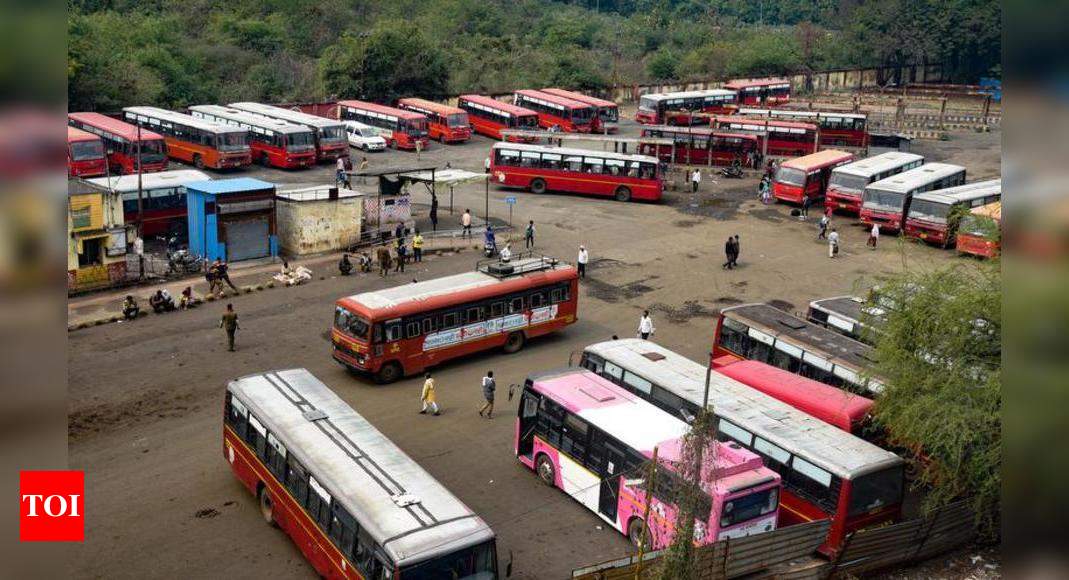 Nagpur: About 1,000 drivers of the city bus service Aapli Bus of the Nagpur Municipal Corporation (NMC) went on a half-day lightning strike on Friday, causing inconvenience to citizens, especially students. The strike began at 5.30am and was called off around 2pm after the drivers received their wages last month.
Hundreds of commuters, especially students, were shocked in the morning not to see 360 ​​city buses on the roads. The drivers gathered at the Morbhavan town bus stop and refused to join the service.
Officials from the city's transportation department in NMC attempted to resume bus service only with drivers. But the conductors reportedly prevented the drivers from operating the buses.
The drivers said they had not received payment for January. "This is not a lightning strike and we informed our agency a day ago. We had asked for the January wages to be paid by 8 p.m. on Thursday, which did not happen. We are only paid Rs8,000 per month. Salary has not been paid until the 12th of every month for the past five years. Also, we are not allowed to use mobile phones for the duration of the service," they stated.
Administrative officer Ravindra Page issued a show cause notice to private agency Unity Security Force asking why actions such as recovering financial loss and deducting all drivers' day's pay should not be taken . "The city's bus service falls under the Essential Services Continuation Act, so the flash strike is not permitted. We will also send a notice to the Delhi Integrated Multi-modal Transit Company (DIMTS) which is responsible for ensuring the smooth running of the city's bus service," he said.
NMC earns Rs10 lakh per day from the service. He reportedly suffered a loss of around Rs5 lakh due to the strike.
According to NMC data, 170 out of 360 buses were in service as of 5:30 a.m. while the entire fleet was on the roads as of 2 p.m.
Page said: "The agency is responsible for Friday's strike. As per the agreement, we have to make a payment of Rs80 lakh per month to the agency after receiving the invoice from DIMTS. We may delay payment for up to two months. But the payment from December last year has been cleared and the January invoice has not yet been received from DIMTS. Therefore, there is no delay in payment from NMC," he said.
FacebookTwitterLinkedInE-mail