Featured in 'The Nutcracker', a Reno High Senior Graduation Summit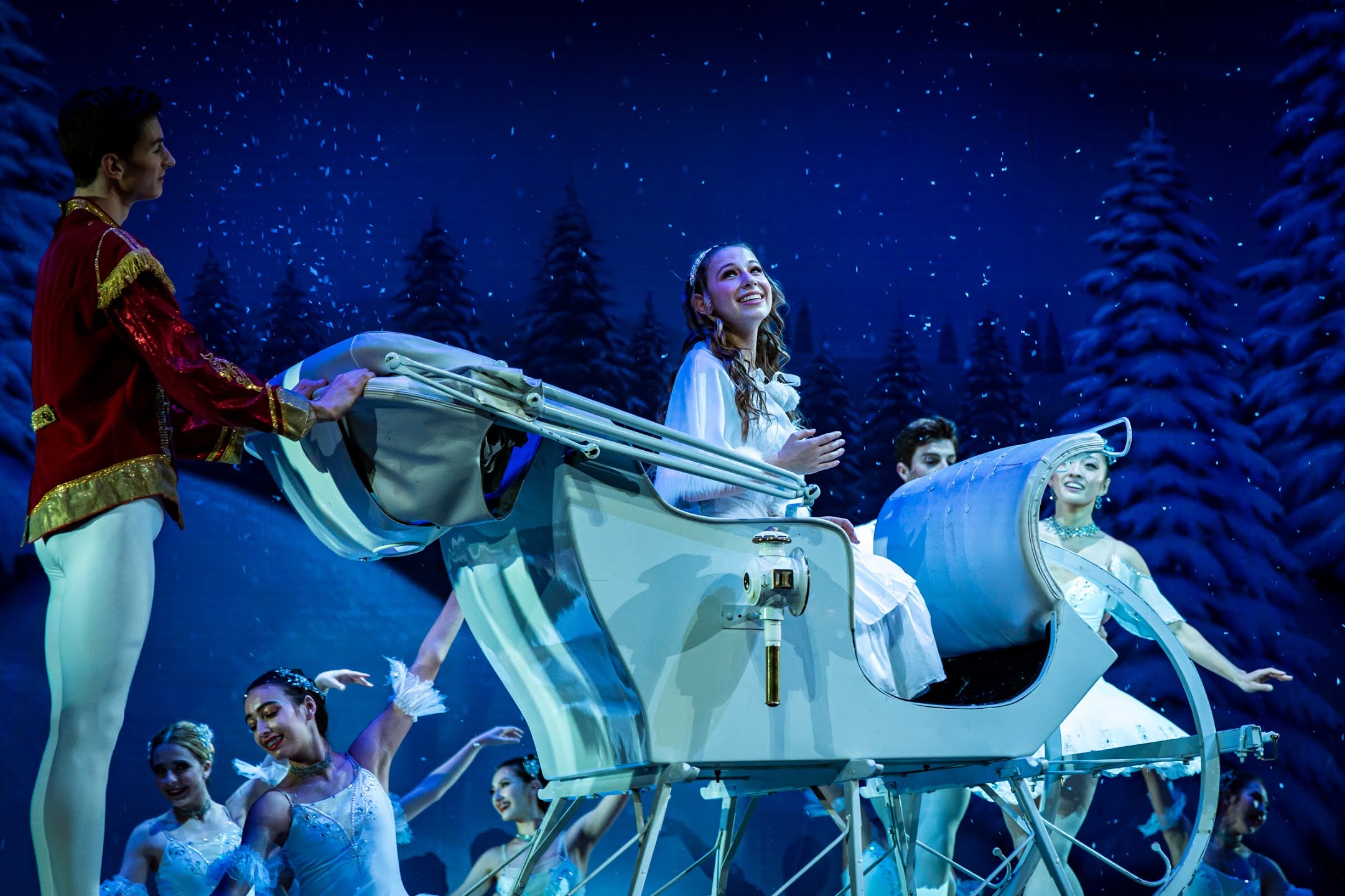 Ever since she started dancing at the age of 7, Mya Dunlap has dreamed of playing Clara in Nutcracker.
Now 17, the Reno high school student was both excited and nervous to finally take on the role of the show's central character in performances earlier this month.
"It's a huge honor," said Dunlap. "I hope I can give a performance that everyone will enjoy."
Written at the turn of the 20th century by composer Pytor Tchaikovsky, Nutcracker has become a staple of American ballet. During the holiday season, dance studios across the country host performances of the two-act ballet, which tells the story of Clara and her uncle's gift of a magical nutcracker on Christmas Eve.
The popular ballet show is also played in Reno every year, with a production run by the AVA Ballet Theater, the resident ballet company of the Pioneer Center for the Performing Arts.
Alexander Van-Alstyne, artistic director and namesake of the company, writes a new choreography each year for his production of Nutcracker. With students such as Dunlap, he brings in professional dancers from across the country, with the Reno Philharmonic Orchestra performing the iconic score.
While some people think ballet schools are fierce and competitive, Dunlap says his Reno-based studio, The Conservatory of Movement, is not like that.
"We celebrate each other's successes and we pick ourselves up when we fail," Dunlap said. "This is how our studio works.
This year's performance is bittersweet for Dunlap, who graduates in the spring. Dancing won't be her specialty in college, but says she definitely wants to keep dancing, whether as a minor or taking classes.
"This is the end of a very great chapter in my life," said Dunlap. "It's a big part of who I am."
Joey Lovato contributed to this report.