Cinema Art Theater to screen new films, Met Opera Live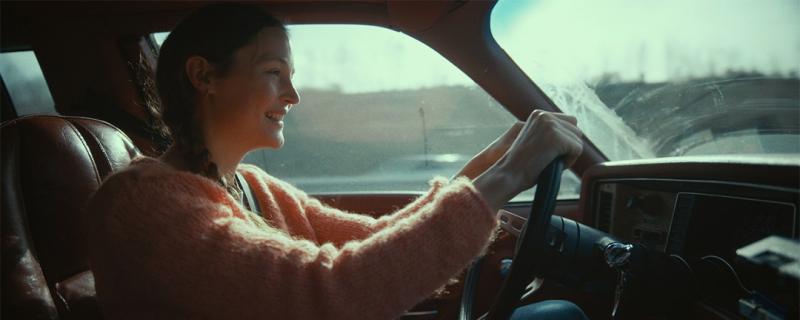 The Cinema Art Theater at the Rehoboth Beach Film Society, beginning Friday, October 28, will present "Hold Me Tight" and "Triangle of Sadness."
"Hold Me Tight" is a gripping drama and beautiful cinematic experience about a mother trying to stay close to her family by leaving them. Clarisse is a woman running away from her family for reasons that are not immediately clear. This virtuoso and daringly fluid portrait of a woman in crisis alternates between Clarisse's adventures on the road and scenes of her abandoned husband Marc struggling to care for their children at home. The film leaves viewers unsure of the reality of what they are seeing until the final moments of this moving, unpredictable, and award-winning family drama.
"Triangle of Sadness," a heart-poundingly entertaining comedy, follows a celebrity model couple exploring their relationship when their lives are turned upside down. The social hierarchy is turned upside down, revealing the sordid relationship between power and beauty. Carl (Harris Dickinson) and Yaya (Charlbi Dean), are invited to a luxury cruise for the rich, helmed by an unbalanced captain (Woody Harrelson). What first appeared Instagram-worthy ends catastrophically, leaving the survivors stranded on a desert island and struggling to survive.
The Rehoboth Beach Film Society is proud to present The Metropolitan Opera: Live HD Streaming of Composer Luigi Cherubini's 'Medea' at the Cinema Art Theater in Lewes. The screenings are presented as recorded presentations after being filmed live.
After triumphing at the Met in some of the fiercest soprano roles in the repertoire, Sondra Radvanovsky opens the new season as a mythical witch who stops at nothing in her quest for revenge. The Met premiere of Cherubini's seldom-performed masterpiece marks Radvanovsky's fourth new production with director David McVicar, who also designed the sets for this lively and atmospheric production that's both classic and updated. and timeless. Tenor Matthew Polenzani joins Radvanovsky as Medea's Argonaut husband Giasone; soprano Janai Brugger as her love rival, Glauce; bass Michele Pertusi as his father, Creonte, King of Corinth; and mezzo-soprano Ekaterina Gubanova as Medea's confidante Neris.
In an impressive autumnal trio at the Met, maestro Carlo Rizzi conducts "Medea", in addition to "Don Carlo" and "Tosca".
Admission to the cinema is $9 for members and $11.50 for the general public. Admission to The Met: Live HD shows are $25 for adults; $22 for RBFS members, Met members, and seniors 65 and older; and $15 for students with ID and children 12 and under.
For all screening times and to purchase tickets, visit rehobothfilm.com.