China: companies must resist boycott threats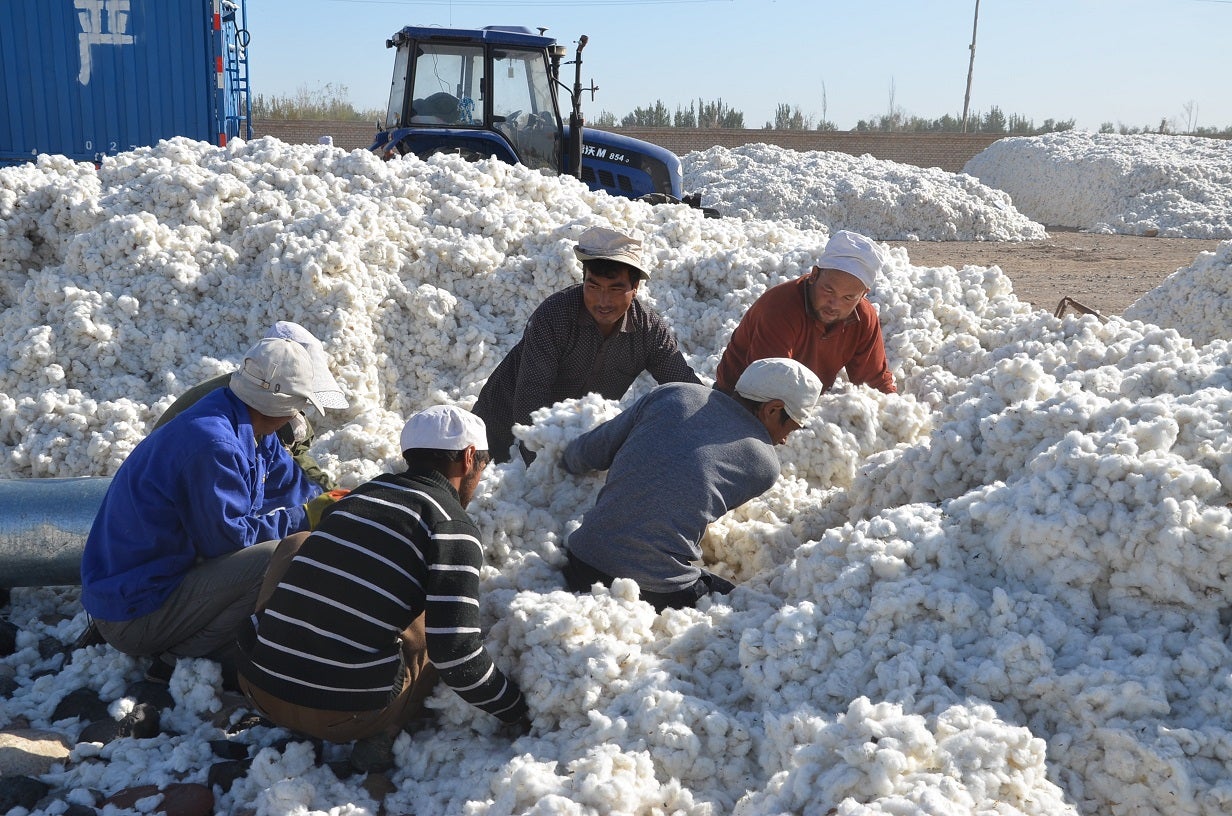 (New York) – Businesses threatened with Chinese government-sponsored boycotts must stand firm in their opposition to forced labor, Human Rights Watch said today.
Chinese authorities recently encouraged consumers across China to boycott companies that have publicly expressed concerns about forced labor and other human rights violations against Uyghurs and other Turkish Muslims in and from the region. northwest Xinjiang.
"The Chinese government is showing its true colors by pressuring companies to be complicit in abuse rather than working together to end violations against Turkish Muslims," ​​said Sophie richardson, director of China. "It's a litmus test of how well companies live up to their human rights commitments. "
March 22 and 23, 2021, Canada, the European Union, the UK, and the United States announced new coordinated sanctions against four Chinese government officials and the Public Security Bureau of the Xinjiang Production and Construction Corps (XPCC). The sanctions were imposed because of the alleged involvement of these people and the XPCC in human rights violations, including forced labor, in the Xinjiang region and in particular in the cotton and textile sectors.
The Chinese government then announced sanctions against various European politicians, academics and institutions. Chinese government agencies and internet users have drawn new attention to international brands that have expressed concerns about forced labor. On March 25, a spokesperson for the Chinese Ministry of Commerce said, "Xinjiang pure and crisp cotton does not allow any force to soil or blacken it. Internet users sharply criticized several companies on online forums and called for a boycott of company products.
On March 24, the Communist Youth League target Swedish retailer H&M, which had publicly expressed concerns on forced labor of Turkish Muslims in September 2020. At that time, H&M announced that it end his relationship with Huafu Fashion, a yarn supplier with operations in Xinjiang that had been identified as using forced labor. Less than a day after the Youth League's statement, three major Chinese online retailers had removed all H&M products from their online stores. Some Internet users commented on H & M's official Weibo account: "Are you ready?" Completely disappear in China "," Countdown before the start of the withdrawal from the Chinese market "and" I will not buy any more products from you, will ask my entourage not to buy any too.
Within hours, the online review had broadcast at Nike. The company had noted nearly a year ago, he was "concerned about reports of forced labor in and related to Xinjiang." A celebrity noted on Douyin, the Chinese version of TikTok: "Is Nike crazy? Dare to fight with China.
At least three major brands have removed statements from their websites. Inditex, owner of Zara, has deleted a statement explain its policies against forced labor; PVH did the same. VF Corporation dismantled a declaration responding specifically to his concerns about Xinjiang.
Other companies, including Fila and Hugo boss, said in late March that they would continue to use cotton from Xinjiang. Neither company made any reference to forced labor or the need for human rights due diligence.
More and more Governments demand and consumers expect businesses to comply with United Nations Guiding Principles on Business and Human Rights. Under these standards, companies have a responsibility to exercise human rights due diligence throughout their supply chains to ensure that their activities do not cause or allow harm, and that there are meaningful remedies available to workers or other affected persons. Some major brands, including Eileen Fisher and Marks & Spencer, have joined the "Call to Action" developed by the Coalition to End Forced Labor in the Uyghur Region.
The Chinese government's actions – effectively punishing companies that attempt to meet those standards – are a brazen attempt to weaken an emerging global standard, Human Rights Watch said.
"The Chinese authorities are again arbitrarily punishing a particular group for views expressed that they do not like," said Richardson. "Beijing may find that attacking companies only amplifies precisely the concerns they have expressed."