Caithness bandleader says it's a joy to bring community music back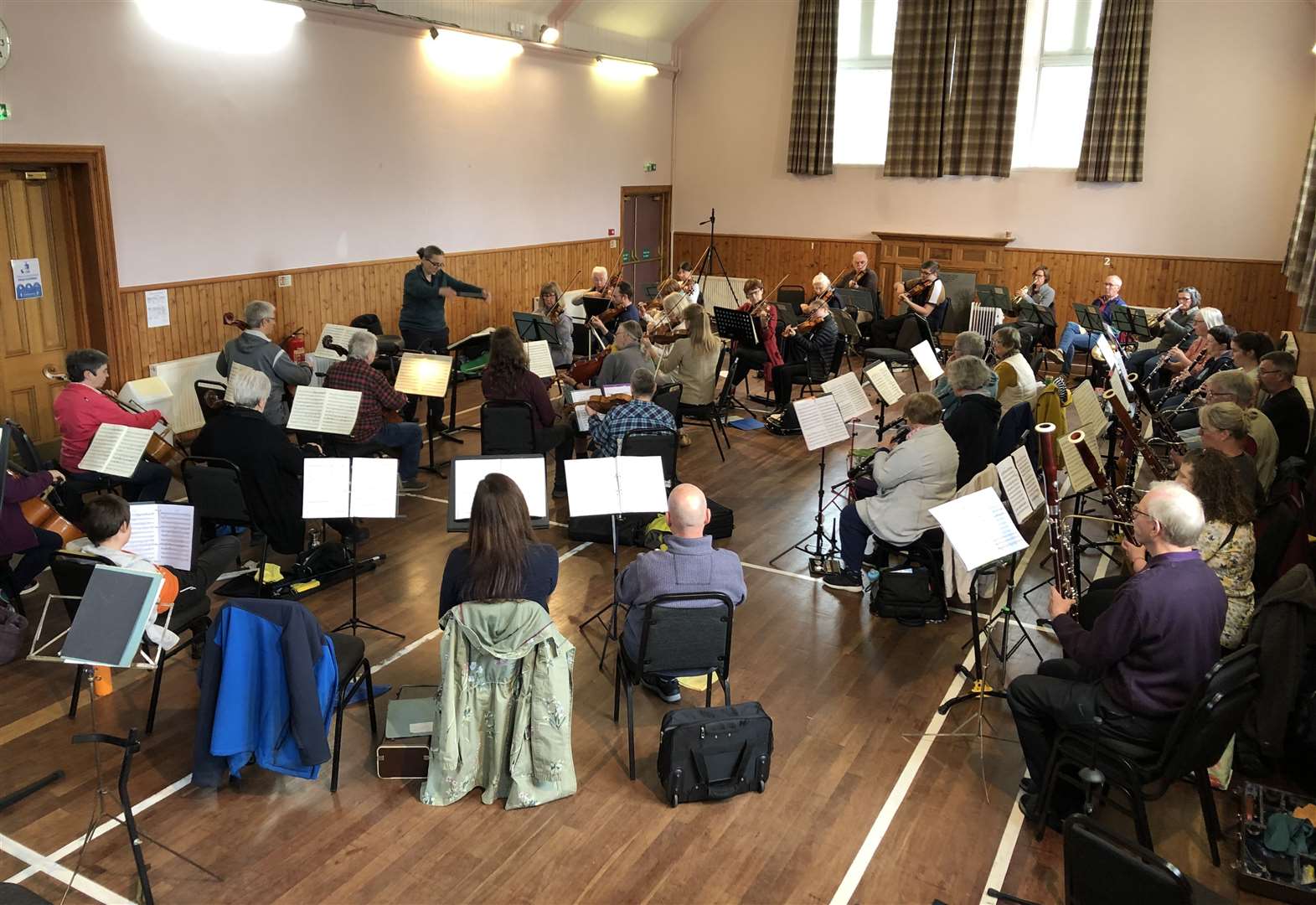 Musicians from across Scotland gathered in Caithness this month to perform Tchaikovsky's Fourth Symphony – an event which had been postponed for two years as a result of Covid-19.
"It's really joyful to finally be back, making music together without restrictions," bandleader Susie Dingle said after the performance in Halkirk.
"It has been a slow process for community music groups to come out of the pandemic.
"We are delighted to be looking forward to starting a new season this week with all of our bands, including the weekly rehearsals of the Caithness Orchestra, Caithness Junior Orchestra and Wick Choral Society.
"The icing on the cake will come in October when we plan to hold a series of short concerts with each of these bands to finally welcome our audience.
"It's been over two years since we've been able to perform a public concert, and we can't wait to see a sea of ​​smiling faces and hear that applause again."
All three groups are eager to welcome new members, and there are places for musicians of all ages and abilities.
The Caithness Junior Orchestra rehearses on Mondays after school and welcomes members aged 8 to 18. For the 2022/23 session, the Daniel McLean Memorial Fund has provided financial support to encourage children from all backgrounds to be able to participate.
The Caithness Orchestra and the Wick Choral Society are both inclusive groups for adults aged 16 and over. The orchestra meets on Wednesday evenings in Thurso and the choir meets on Monday evenings in Wick.
Any musician interested in joining one of these bands, or anyone looking for advice on learning a musical instrument so they can start playing with others, should contact [email protected] or call 01847 893517.
The Caithness Orchestra's performance of Tchaikovsky's Fourth Symphony at the caithnessmusic.com Youtube channel.
---
Do you want to react to this article ? If yes, click here to submit your thoughts and they may be published in print.
---