black storyteller tells about the last production of Opera Philadelphia | Arts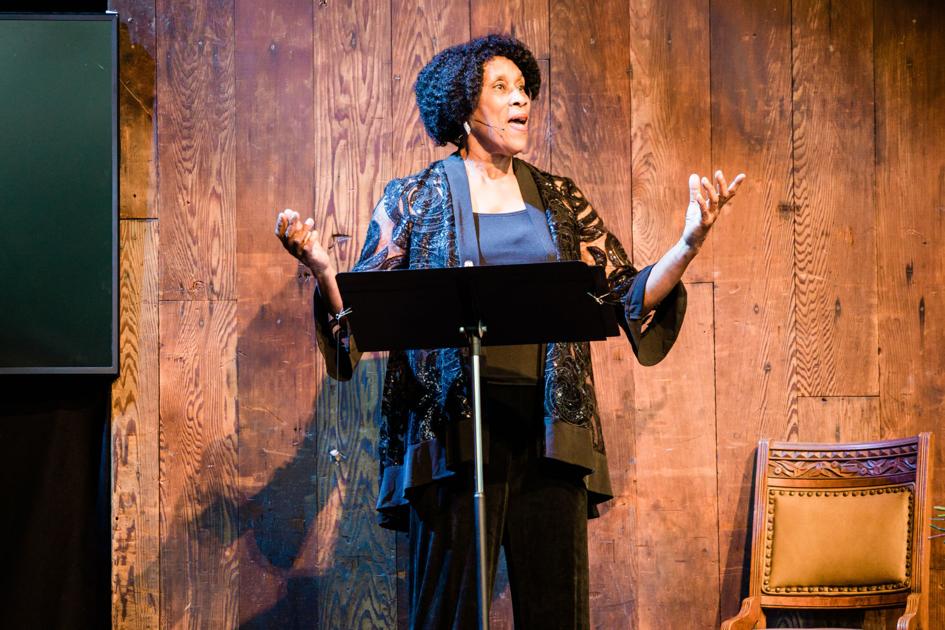 [ad_1]

Charlotte Blake Alston loves telling stories and this love story may have started before she could even read.
"I remember my 2nd grade teacher opening his notebook and reading us stories that absolutely delighted me. It could have been the start of my adventure, "reveals Alston.
And then, she says, her parents had a lot to do with her career choices. "I grew up in a musical and very creative family. My mother was a church organist and all the children took piano lessons around the age of six or seven.
His father also contributed to his future career. "He was a postman, but he was the one who had a passion for the language and for writing and he always made time to write," she said.
Alston remembers sitting next to her father and listening to him read aloud what she remembers were many works of black authors and poets. She dreamed of a different kind of career for herself, but at the request of her parents, she went to college to study education.
Alston thinks that's when fate stepped in. After graduating from college, Alston continued teaching at Friends Select School in Philadelphia and suddenly found herself on stage one day dramatizing a skit for her kindergarten children.
As the rumor of her storytelling grew and her voice grew louder, Alston was determined to push her talent further, eventually leaving the classroom and becoming a storyteller. She continued her journey around the world to the delight of thousands of people.
Her voice became so loud that she won numerous awards, including the Zora Neale Hurston Award, the highest honor awarded by the National Association of Black Storytellers.
Today, Alston, a native of South Philadelphia who now resides in Lansdowne, breathes life into traditional and contemporary African stories as well as African American oral and cultural customs.
His solo performances are often enhanced by traditional instruments such as the djembe, mbira, shekers or the 21-string kora.
Now, Alston uses that magical voice to become the storyteller for Opera Philadelphia's presentation of "The Drama of Tosca", originally performed live at the Mann Center and now airing June 17-18 on The Philadelphia Opera Channel.
According to Alston, "The 90-minute concert is a nod to Puccini's opera 'Tosca', a deadly love triangle.
Seen through the eyes of the narrator, Puccini's work connects opera and storytelling, highlighting the major themes of the original and focusing on three main characters joined by the spoken narrator.
And because the opera was to be cut from the original to a performance of just 90 minutes, it was decided that the addition of speech, with Alston at the helm, might accomplish what was needed and might fill in some of the gaps left. In history.
"And that's my job," says the nationally acclaimed storyteller, singer and librettist. "I'm here to fill in the gaps. Opera is generally not made that way, so I call it the COVID version. But luckily, it works.
[ad_2]