Bayerische Staatsoper announces 2022 Munich Opera Festival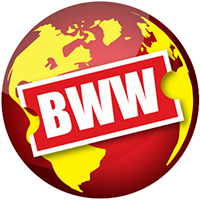 The Bayerische Staatsoper is already preparing for the Munich Opera Festival 2022. The first Munich Opera Festival under the artistic direction of Serge Dorny focuses on four great compositions by Richard Strauss with the underlying theme of time passing pass.
True to tradition, the Festival Service opens the festivities at 10:00 a.m. (CEST) on Sunday 26 June 2022. The Bayerische Staatsoper celebrates the opening of the Munich Opera Festival with the premiere of Krzysztof Penderecki's The Devils of Loudun on Monday 27 June 2022, 7:00 p.m. (CEST). General Music Director Vladimir Jurowski conducts, Simon Stone conducts.
On Sunday July 17, 2022, 7:00 p.m. (CEST), Strauss' last opera Capriccio, premiered at the Nationaltheater in 1942, will premiere in a production by David Marton. Diana Damrau and Michael Nagy perform as the Earl and Countess. The Bayerische Staatsorchester performs under the musical direction of Lothar Koenigs. The opera is part of the Richard Strauss cycle, the central theme of the 2022 Opera Festival. Barrie Kosky's productions of Der Rosenkavalier and Die schweigsame Frau as well as Krzysztof Warlikowski's production of Die Frau ohne Schatten complement the compositions by Richard Strauss.
The repertoire program brings all new productions from the current 2021-22 opera season back to the stage. In addition, the program includes La bohème by Giacomo Puccini, Macbeth and La traviata by Giuseppe Verdi. The opera productions on the festival program feature opera singers such as Aida Garifullina, Marlis Petersen or Anja Harteros, Plácido Domingo, Leo Nucci, Jonas Kaufmann, Piotr Beczała and Gregory Kunde.
Song recitals with Sonya Yoncheva, Anja Harteros, Ian Bostridge, Christian Gerhaher and Jonas Kaufmann as well as festivals and chamber concerts complete the Opera Festival as they do every year, making it the multi-faceted festival which has attracted audiences from all over the world for many decades.
The Bayerische Staatsballett opens its festival season with Heute ist morgen (Today is tomorrow) on Friday June 24, 2022 at 7:30 p.m. (CEST).