Ballet returns to Sun Valley with enthusiasm | Arts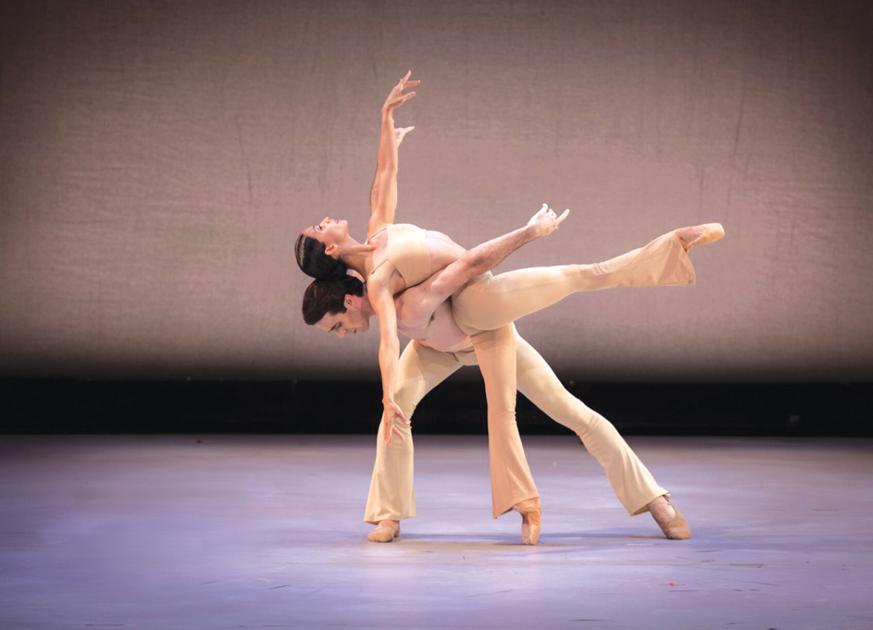 As the sun fell behind a hazy bald mountain on Wednesday evening, the scent of freshly cut grass, wine and perfume mingled with the smell of smoke from a forest fire.
The expectation buzzed inside the Sun Valley pavilion as members of the audience, most of them dressed in new clothes, sat side by side, flipping through the program. The kids crept around picnic blankets and coolers on the surrounding lawn.
Then everything calmed down and some of the world's most famous ballet dancers took the spotlight. For many, it was the first time in two years that they had performed to a live audience.
Dylan Wald, principal dancer of the Pacific Northwest Ballet, opened the program on Wednesday, performing "Splendid Isolation II" by Jessica Lang. In a trailing white gown, Wald performed sometimes fluid, sometimes jagged gestures like haunting medieval choral music arched over a simple drone.
The back-to-back Monday and Tuesday night programs featured the full spectrum of ballet, from classical repertoire to modern choreography.
Some classics: "A Midsummer Night's Dream" by George Ballantine, set to music by Felix Mendelssohn, and "Black Swan Pas de Deux" from Swan Lake by Tchaikovsky. There was also Jerome Robbins' "Giggle Dance Pas de Deux" from "Dances at a Gathering", in which Sarah-Gabrielle Ryan and Kyle Davis of the Pacific Northwest Ballet delighted audiences with humorous gestures on various studies by Frédéric Chopin.
On Tuesday, a string quartet composed of members of the San Francisco Ballet Orchestra transported the audience seamlessly from "A Midsummer Night's Dream" to the dark and nautical atmosphere of Justin Peck's "Year of the Rabbit", set to music by singer-songwriter Sufjan Stevens.
Despite the smoke, audiences were transported to distant worlds designed with the help of lighting and costume designers.
"It's almost like we've forgotten what it's like to be part of an audience that breathes, sighs, laughs and celebrates," ballet participant Gillian DiLallo told the Express. "Although every seat in the pavilion was not occupied, one thing is certain: a hungry and artistically hungry audience remained not only sated, but moved, changed, renewed."
One of Tuesday's highlights was technically demanding Alejandro Cerrudo's "Future Memory" performed by Wald and fellow Pacific Northwest Ballet dancers Elle Macy, Leah Terrada and Miles Pertl to a live audience for the first time. . The choreography followed the line between high art and athleticism, involving pear trees and acrobatic poses that put on viewers' feet.