Anna Karenina of the Australian Ballet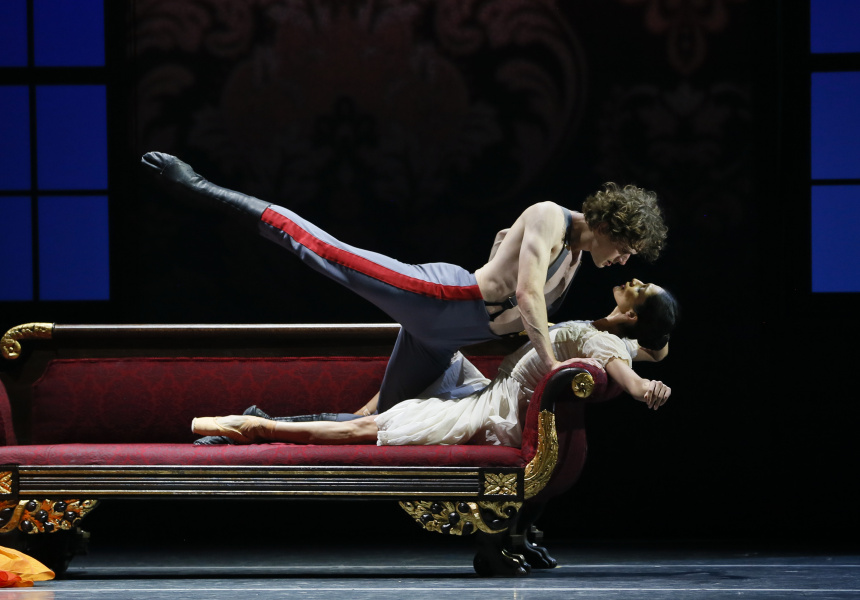 One of the greatest novels of all time is reinvented in a new ballet of cinematic proportions.
This winter, get yourself a faux fur beanie, paper handkerchiefs and an (emotional) passport: the Australian Ballet's new adaptation of Leo Tolstoy's romantic tragedy Anna karenina arrives in town. The film production is a collaboration with Chicago's Joffrey Ballet, which made its ballet debut to rave reviews at the world premiere in February 2019. It is now arriving at the Adelaide Festival Center for a strictly limited season July 9-15. .
Anna karenina tells the story of a woman who rebels against the banality of rural marriage (and patriarchal expectations) with an extramarital affair that throws St. Petersburg society into scandal and, later, the heroine into despair. Anna Karenina, married and bored, meets Count Alexei Vronsky at a Moscow train station, and the two continue to look each other in the eye. Unable to stay apart, she abandons her husband and son to be with Vronksy. But after fleeing to Italy together, it quickly becomes clear that an idyllic life is out of reach. The epic story explores the boundaries of society and crosses European borders with its rich and complex plot.
This production takes the novel in a new direction of blockbuster proportions, combining spectacular choreography by Yuri Possokhov with a haunting score by award-winning composer Ilya Demutsky and dramatic set design and costume design by Tom Pye.
About this design: The Festival Theater will be adorned with elaborate sets depicting high society ballrooms, train stations, the Italian countryside and rural Imperial Russia. A dynamic backdrop of projected images and films will immerse audiences in Anna's psychedelic morphine hallucinations. And the costumes are unmistakably Russian: the dancers twirl under fur hats, feathers, veils, dresses adorned with intricate jewelry, and balloon skirts.
Anna karenina takes place July 9-15 at the Festival Theater at the Adelaide Festival Center. More details and book tickets.