An orchestra will wind the clock back to 1923 for a centenary concert at Farnham Maltings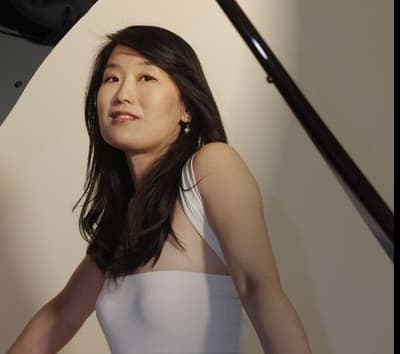 The FARNBOROUGH Symphony Orchestra (FSO) continues its centenary season on Saturday March 19 at Farnham Maltings, with a historic program by Grieg and Bruckner featuring international pianist Hiroko Imai and guest conductor Orlando Joplingon.
Grieg's Piano Concerto in A minor needs no introduction, the dramatic opening drum roll and piano chord having delighted concert-goers (and fans of Morecambe and Wise) for years.
An FSO spokesman said: "The work is special to the FSO as it was first performed by the orchestra in April 1923 in the inaugural season, and it is very exciting, 99 years older later, for the orchestra to work with Hiroko Imai, the young Japanese pianist who captivated so much with her enchanting interpretation of Shostakovich's 2nd Piano Concerto in 2019.
"The second half features Bruckner's great sixth symphony: a work that has been slow to find favor with audiences more accustomed to traditional 'classical' work, it is now considered one of the finest in Bruckner. The intricate weaving of majestic brass harmonies and melodies makes for a magnificent finale to the evening.
Pianist Hiroko Imai studied in Peru, Japan and Vienna. Recipient of numerous music prizes, she is in demand all over the world both as a soloist and as a chamber musician. She also leads a piano masterclass in Italy and recently released a CD on the Gramola label with singer Ute Ziemer.
Orlando Jopling is recognized as a conductor, composer, cellist and champion of music and musical creation. He has worked with the Royal Philharmonic Orchestra, the English Chamber Orchestra, the London Mozart Players among many others, both on the concert platform and in the recording studio.
He also conducts operas and ballets, directs the Roman River Festival and composes for film and theatre.
"The SFO has benefited immensely from his vast knowledge working on this wonderful program," the spokesperson added.
Tickets cost £13.50 for adults; £6.75 for children or full-time students and are available from The Maltings ticket office (01252 745444) or online at www.farnboroughsymphony.org.uk/concerts.
The Farnborough Symphony Orchestra serves the local community in North East Hampshire and West Surrey and is supported by Paris Smith, Vail Williams, Dar Plus, Zebrahouse Design and Print Ltd and Making Music.
It performs a varied program of high-level orchestral music and offers its members the opportunity to perform symphonic repertoire under the direction of a professional conductor.
The Maltings show will start at 7:45 p.m.