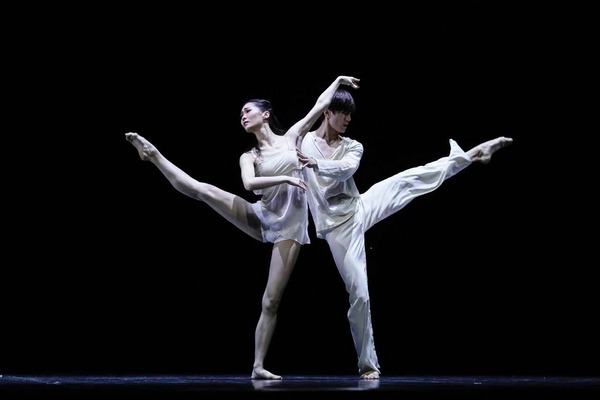 The National Ballet of China choreographer will be featured as part of the company's "20 Years" series, reports Chen Nan.
Choreographer Fei Bo will celebrate his 20th anniversary in this work with a selection of his creations presented at Beijing's Tianqiao Theater on Tuesday and Wednesday.
"For dancers, 20 years sums up the best days of their career, but for choreographers, 20 years is just the beginning," says Fei, who is in his 40s and has worked as a choreographer with the National Ballet of China since 2002. .
"It may be a bit early to celebrate, but I want to take this opportunity to inspire the company's young choreographers."
Over the past 20 years, Fei has choreographed around 60 dance works, of which he has selected 10 to be staged by the dancers of the National Ballet of China. It is part of the dance company's "20 years" series, which celebrates the dancers and choreographers who have made an exceptional contribution to its development.
Principal ballet dancers Zhu Yan, Zhang Jian and Wang Qimin celebrated their 20th anniversary. Fei will be the first choreographer in the company to take this step.
Sitting in a hutong cafe, Fei soaks up the morning sun while looking out the window at the view. Although he's humbled about the 20th anniversary celebration, he's excited to see some of his works back, which will be staged together for the first time. These works, as he describes them, were created at key moments in his career and mean a lot to him personally, reflecting his artistic evolution.