4BR conductor of the year 2021 – 4barsrest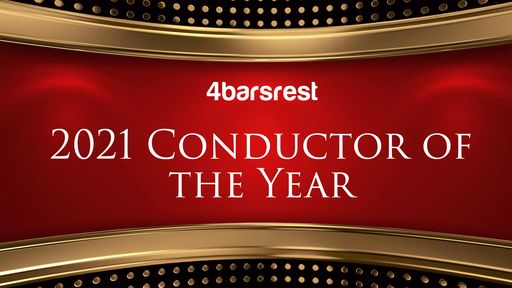 Arsene Duc becomes the 4BR Conductor of the Year for the second time.
Winner: Arsène Duc (Valaisia ​​Brass Band)
2. Ian Porthouse (Tredegar / Kingdom Brass / National Youth Brass Band of Great Britain)
3. Philip Harper (Cory / National Youth Brass Band of Wales / Great Britain)
2021 has been a year of frustrations and challenges for conductors of all skill levels, and it was perhaps difficult for anyone to stand out from a group of high class rivals.
The ten nominations have certainly brought talent, invention, commitment and inspiration to what they have done for the bands they have worked with over the past year – and all have achieved some recognition from the judges as a result, eight having obtained at least one first choice preference.
However, it was the unpretentious brilliance of Arsene Duke of Valaisia ​​that caught the most attention – helped by him who led his group to an unprecedented sixth consecutive Swiss national title.
He won the title for the second time with five first choice and a host of podium preferences from the international jury, to finish just ahead of Ian Porthouse and Philip Harper who won seven first choice preferences between them.
Panel:
The prize jury was made up of:
Iwan Fox (4BR editor); Malcolm Wood (4BR Chief Contributor); Andrew Wainwright (Composer / Arranger / Graphic designer); Gordon Simpson (Brass Band World magazine statistician); Chris Thomas (chief contributor to Brass Band World / 4BR magazine); Frode Rydland (EBBA Music Commission / Bjorsvik Brass); David Childs (euphonium soloist / BBW Magazine editor); David Hirst (conductor / referee); Alexander Zwann (CU Brass chief contributor); Tim Mutum (writer / specialist in history and brass band recording); Owen Melhuish (President: North Shore Brass New Zealand); Chris Wormald (conductor / referee / arranger); Steve Jack (photographer / 4BR, BBW contributor); Stein Skopholm (Norwegian broadcaster / presenter); Kurt Bohalter (administrator / publisher of the Swiss Brass Band); Steven Mead (Euphonium soloist); Paul Holland (conductor / referee); Matthew Van Emmerick (soloist / conductor); Mark Good (publisher of UK magazine Bandsman)
Past winners:
2020: Philip Harper
2019: Philip Harper
2018: Arsène Duc
2017: Ingar Bergby
2016: Philip Harper
2015: Philip Harper
2014: Nicolas Childs
2013: Philip Harper
2012: Allan Withington
2011: David Roi
2010: Ian Porthouse
2009: Robert Childs
2008: Robert Childs
2007: Allan Withington
2006: Allan Withington
2005: Nicolas Childs
2004: Ray Farr
2003: David Roi
2002: Russell Gray
2001: David Roi